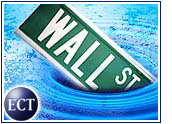 Versata (Nasdaq: VATA) dove 75 U.S. cents to 28 cents in morning trading Friday — a 72.7 percent plunge — after the e-business software maker said it would lay off 30 percentof its employees, take a $5.5 million to $7 million charge to first-quarterresults, and delay filing its 2000 annual report with securities regulatorspending an accounting review.
Versata said it is looking into whether certain transactions last year metits revenue recognition policy, and will file its annual report with theU.S. Securities and Exchange Commission by April 16th.
The Oakland, California-based company said the job cuts and other moves willsave about $20 million a year. The job cuts will be made through "positioneliminations" in the United States and overseas, and will cover bothcorporate employees and contractors.
Versata said it expects a loss before non-cash charges of 41 to 45 cents pershare for the quarter ending March 30th, rather than the 24 to 27 centspreviously expected. The company also lowered its revenue forecast for thequarter to $10 million to $11.5 million, down from $16 million to $17 million.
"While we are disappointed with our anticipated first quarter results, weremain confident that we can manage and execute through this short-termdowntrend based on the strength of our suite of products," said chieffinancial officer Jim Doehrman.
The company said it is developing software to work with Web applicationservers like IBM's WebSphere.
"We believe that market interest in theapplication server software market will be stronger than in other softwaresectors," Doehrman said. "We also believe that once the current slowdown intechnology spending ends, the application server software market andcomplementary products, such as ours, will rebound quicker because of therapid ROI (return on investment) proposition."