Jennifer Mellon is cofounder and president of Trustify.
In this exclusive interview, Mellon discusses with TechNewsWorld the risks and rewards that come with democratizing, diversifying and unplugging.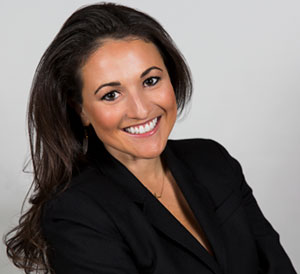 Trustify President JenniferMellon
TechNewsWorld: What inspired you to found Trustify?
Jennifer Mellon:
It's the first technology platform to connect clients and businesses to a nationwide network of licensed private investigators, and we do digital forensic and investigative work globally.
I and my cofounder, who's also my husband, were both lean startup devotees, and we both had backgrounds in trust and safety. We'd used private investigators and had terrible experiences, and we knew there had to be a better way.
What we've done is taken away the large retainer that traditionally was given to agencies. We've democratized the space, made it something that everyone can use, for everything from finding your birth parent to vetting a nanny. We make it totally accessible.
TNW: What challenges have you faced as a woman over the course of your career?
Mellon: I've been shocked by things that have been said to me. I've worked my whole life — built companies and sat on large boards — and still I've had questions thrown at me like "How can you do this and be a mom?"
I've had potential investors say, "I don't know how I feel about you being married and having children." And I'm like, "What year is this?"
Technology startups are so disruptive in so many ways, but the one space they're not is when it comes to the way they treat women and minorities.
TNW: How does Trustify foster and encourage diversity?
Mellon:
My team has always, from day one, been 70 percent female. You know, we're not a flower delivery service — we're doing private investigation. It's not a space women often lead in, so I'm really proud of that.
We did a self-disclosure report early on, and over 45 percent of my team identified with a protected minority population — including LGBT, race, ethnic and religious minorities — and I'm really proud of that.
We've succeeded because we look like our consumer. Our worldviews and paradigms have allowed us to democratize a space that has traditionally been dominated by white males, and it's just good business.
TNW: How can women be their own best advocates?
Mellon:
We have to stop waiting for someone to give it to us. Sometimes we come to think it's just going to happen. I'm going to work hard, and I'm going to build the life I've dreamt of, and I'm smart, and I'm just going to do this.
Along the way, though, obstacles come up that surprise us. Maybe we make less than our male counterpart with whom we're totally equal in terms of education and experience and aptitude. And at those points we have to advocate for ourselves.
We have to ask for the raise. We have to ask for the things that are important to us. I think it's also really important to find mentors. It's critical for those of us who have made it and climbed the ladder to pull up other women.
TNW: Why do you think it's important to unplug?
Mellon:
I'm also a yoga teacher, so I understand the need to let go. We're better leaders and founders and employees and people when we do that. It's integral to your well-being and to the well-being of your company.
We unplug for two hours every night. We get the kids from their practices, and we have dinner together as a family. My team knows that, and for those two hours I can compartmentalize my time with my kids. It makes me fully focused on them, and then I go back online, and I'm there for my team and whoever else needs me for the rest of the night.
Those two hours have made such a difference for my well-being and the well-being of my family and my team. It gives everyone realistic boundaries and expectations.
Also, a year in advance my husband and I plan a trip for just the two of us, and on that trip we fully unplug. That's how Trustify was founded — on our honeymoon. It was the first time we'd ever unplugged in our lives, fully, with no computers or cellphones, and we were so creative.
When you turn off your screens and stop worrying about what's going to pop up next — when you take that stress away — your brain does awesome stuff. You also come back a better founder, a better parent, a better colleague. And really, what's four or five days a year?
When people say they can't do it, I just say, you have to do it. I model that for our team. It's not about how many hours you work — it's about how much you produce. You're going to produce more and be a happier person and come back with awesome energy and morale when you unplug.