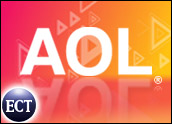 Time Warner is officially releasing AOL from its parentage. A year after announcing its intention to separate from the struggling unit, Time Warner said Thursday the time had come.
The company, which owns 95 percent of AOL, will buy out the 5 percent stake that Google owns — and has said it wants to sell — for an undisclosed amount.
At the end of this year, AOL will be spun off as a publicly traded company run by former Google advertising executive Tim Armstrong, who joined the firm in March.
It is an inauspicious end to the mammoth US$147 billion merger that rocked the tech and media worlds in 2001.
Bad Timing
The timing is inopportune for AOL, which only recently began to get its sea legs after the crash of the dial-up market some years ago. The company has been transitioning to an ad-based model, capitalizing on its still strong brand name recognition and the number of properties it has acquired for its portal.
Still, there have been obvious signs of investor discontent. In February, Google said it would sell its 5 percent equity stake in AOL, just two years after investing US$1 billion in the company.
That move followed AOL's January announcement that it was slashing its employee base by 10 percent, or 700 people.
"This spin-off is essentially Time Warner scraping AOL off the sole of its shoes," Rob Frankel, author of The Revenge of Brand X: How to Build a Big Time Brand on the Web or Anywhere Else, told the E-Commerce Times. "It doesn't bode well for AOL."
Harry Met Sally
Given all the signals, a spin-off is hardly a surprise, Rick Munarriz, senior analyst at The Motley Fool, told the E-Commerce Times. "It has been like watching 'When Harry Met Sally' — after a while you want to say, 'You know where this is heading — just kiss her and get it over with.'"
Unfortunately for AOL, Time Warner picked a bad time to make its move, Munarriz continued.
"It would have been great time when AOL had 20 million subscribers. Or when AOL signed the deal with Google. Or when it switched to ad model." Or when online advertising was still robust. In the current environment, he said, it has become clear that display advertising is not enough to keep AOL afloat and that the company is continuing its decline.
There is some hope, however. AOL is still a traffic magnet, although its pull is not as strong as it used to be, Munarriz said.
"AIM is still a popular messaging platform," he noted.
However, those modest pluses weren't enough for Time Warner, which clearly feels it is now undoing a nine-year old mistake, observed Munarriz.
It's not that AOL is completely worthless, he was quick to add. "It still posts operating profits — but it is clearly having trouble growing revenues."
Not Dead Yet
AOL is not DOA just yet, maintained N. Venkat Venkatraman, a professor at Boston University. Under Armstrong, it could carve out its own social media niche, as well as build a role for it on mobile devices. It also will no longer be shackled to Time Warner's content.
That said, an IPO is hardly a good exit strategy for any company — at least in the current environment. There have not been any tech IPOs in a long time; even eBay's spin off of Skype is not scheduled for at least a year.
Despite its popularity, Facebook is staying out of the IPO market for the time being. "Better to wait until the market recovers and there is more clarity on how the social media aspect of the Web will evolve," Venkatraman said. "That is much better than being rushed right now to come up with a valuation number."