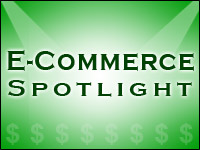 This story was originally published on Aug. 10, 2011, and is brought to you today as part of our Best of ECT News series.
It just makes sense that consumers tend to trust the opinions and recommendations of friends before they trust those of advertisers, promoters and retailers. Social shopping sites, which combine features of social networking with online sales, seek to capitalize on the sharing and trust that exist between friends.
"Sharing is one of the inherent human behaviors," explained social shopping site ShopSocially's founder and CEO Jai Rawat. "People share all the time. It's a natural thing for them to do. People love telling other what they bought."
The Consumer Channel
Traditionally, the model of selling goods has relied on a one-way communication channel between retailer and customer, via advertising, targeted emails, or even texts, but new social shopping behaviors are throwing that model into question.
"ShopSocially is creating a consumer-to-consumer marketing channel for online retailers," Rawat told the E-Commerce Times.
ShopSocially calls itself a "shopping recommendation engine," meaning that it gives consumers a way to recommend purchases to their friends via social networking sites. Retailers can purchase a subscription to ShopSocially's service, which, among other things, embeds a social widget on their checkout pages so customers can share their purchases on Facebook, Twitter and via email. Consumers can also post purchase information and recommendations through ShopSocially's site.
The Fashion Network
Social shopping lends itself particularly well to the fashion world, which has spawned several sites and services. One of the largest, Kaboodle, lets users create profiles, save wishlists, and communicate with other shoppers.
"Like Facebook, it allows you to build profiles and connect with other people," Kaboodle's CMO Steve Chien told the E-Commerce Times. "But people are coming to Kaboodle to talk specifically about fashion."
Comparing dresses, purses and shoes — the kind of social banter that typically takes place in the shopping mall — happens virtually on Kaboodle, which has about 1.5 million users.
"The power of Kaboodle is tapping into the word-of-mouth marketing that's happening in real life," explained Chien. "There is an element of social discovery that we are replicating online."
It's also just a good way of keeping track of multiple items from various online retailers, and creating a wish list for holidays, birthdays, weddings and other events.
"It's useful to organize your shopping," said Chien. "You can build a wishlist that crosses multiple retailers."
WingTipIt.com is another social shopping site that allows consumers to save items, create lists, and interact with friends, and it also sends out daily emails with information about products consumers have saved, including tips about sales.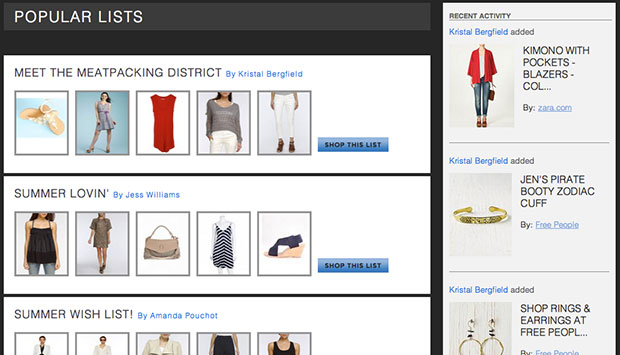 "We looked at how consumers were shopping in bricks-and-mortar stores and gave them the gratification they were getting there online," explained WingTipIt's cofounder Carla Holtze. "We built our product on consumer and retailer insights."
Most social shopping sites have business models that rely in part on commissions from sales referred from these sites to retailers, and in part on other continuously evolving strategies such as advertising, direct marketing, cross promotions and data analytics.
Members Only
Another model, used by Gilt Groupe, gives a sense of exclusivity to the experience of social shopping. This site offers invitation-only access to sales and special promotions to its members, who can register for the site for free.
"Gilt Groupe provides access, by invitation only, to its members to the most inspiring merchandise, culinary offerings, and luxury experiences every day, many at up to 60 percent off," explained Jyothi Rao, general manager of women's at Gilt Groupe.
"Gilt works directly with the brands as often as we can, including fashion for women, men, and children; home decor; artisanal ingredients; hotels and travel experiences on every continent; and unique activities to make sure that we offer our members the best deals," Rao told the E-Commerce Times.
As a curated flash sales site, Gilt Groupe gives its members opportunities not available to non-members, while at the same time offering a sense of community.
"I think they enjoy it because it gives them a nice break in the middle of the day. It's something to look forward to," said Rao. "The mystery of what is going to be in the sales each day gives a nice sense of discovery and anticipation. Also, there's a gaming quality to shopping on Gilt.com — the items are available for only for 36 hours and in limited quantity."
New Models
All social shopping sites are evolving along with consumer expectations and desires, and they are shaping a new world for e-commerce.
As Deena Varshavskaya, the founder of social shopping site Wanelo, explained to the E-Commerce Times, her site came about because she was trying to conceive of a new model for advertising, marketing and selling.
"The idea for it came out of a conversation with a friend about the future of advertising," said Varshavskaya. "My main thought was that with users getting more and more control of what and how they consume, there's no way that advertising will be the future, at least in its current form. So how will people find out about new relevant things? Through each other, of course."