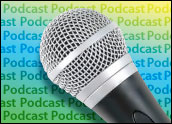 The hour has come round at last for the birth of the beast known as Microhoo, a monster with the head of Steve Ballmer and the body of Carol Bartz. The two have been making kissy faces at each other for years — the two companies, figuratively; not the two people, literally … to the best of my knowledge, anyway.
Now it seems Yahoo and Microsoft have finally done the deed, but that doesn't necessarily mean investors are happy about it. Yahoo's stock took a pretty good tumble after the news was announced. Apparently, the terms of the deal are less than thrilling: Yahoo gets nothing up front, which is exactly US$44.6 billion less than Microsoft offered for a buyout last year. Instead, Microsoft will pay traffic acquisition costs to Yahoo at a rate of 88 percent of search revenue generated from Yahoo's sites for the first five years of the 10-year agreement. Yahoo thinks this'll draw in a half-billion dollars per year in operating income. Meanwhile, both companies will maintain their own separate display ad business.
---

Listen to the podcast (12:40 minutes).
---
But Will It Blend?
Of course, all that's assuming that the government says it's OK, and federal regulators have already indicated they're very interested in these big-name search engine pairings.
Last year, for instance, they nixed Yahoo's plans to shack up with Google after the original negotiations with Microsoft fell through. It would have been a pretty limited deal — basically, Google would have allowed Yahoo to live in its tool shed in exchange for cooking dinner and keeping the mansion clean. Still, the feds did not like the idea of the biggest and distant-second-biggest search engines teaming up, and so the world was spared from having to use the term "Yahoogle" anymore.
But if No. 2 and No. 3 partner up, it might be a different story. An argument could be made that such an arrangement actually adds competition to the market. For a while there, the 800-pound Google gorilla has been up against mostly monkeys; so this deal could at least put it up against a bonobo or something.
Sync Sunk, Then Unsunk
The Palm/Apple grudge match is just getting grudgier and grudgier. The two have a history of stepping on each other's toes, and it doesn't exactly help soothe tempers that Palm is now run by a guy who helped design the iPod.
Lately, Palm has made itself a direct competitor to the iPhone with the Pre, and when it launched the smartphone, it didn't hide the fact that you can plug the Pre into a computer running iTunes and sync the device using Apple's software. Lo and behold, a few weeks later, Apple pushed out an iTunes update that, among other things, killed Pre syncing.
So Palm folded its arms and pushed out an update of its own that works around Apple's workaround. Pre sync is back, for the time being. If this were a movie, I'd say these two were secretly in love with each other, but this is the real world, so obviously they hate each other's guts.
Two ways to look at this, though: One is that Palm is playing the role of the annoying next-door neighbor who keeps hooking up his lawn sprinkler to Apple's hose spigot. It's Apple's platform, so nobody should be surprised if it knocks Palm off yet again with another micro-update.
Others prefer to think of it this way: If Microsoft went and updated Windows to make it no longer support a competing product like Firefox, then the scene in Redmond would look something like the end of "Scarface."
Meanwhile, Pre users are caught in the middle, never knowing whether or not sync is going to work tomorrow, and probably wishing that someone would just give them a piece of software they can rely on.
Not on My Phone
Apple has given the thumbs down to Google Voice on iPhone, an app that would have let users send text messages and make domestic calls for free, as well as get a very low rate on international calls. Google Voice itself still exists, of course, just not as an official iPhone app.
Apple wouldn't comment on the matter, but suspicion is running high that AT&T had a hand in nixing the approval of the Google app. Of course, Google Voice also may have been nixed by carriers Apple has partnered with outside the U.S. — and possibly even AT&T's domestic rivals, which may hope to one day become an iPhone partner. AT&T wouldn't comment either, in case you were wondering.
The rejection is a bruise for Google, and it's kind of funny, considering that the company usually appears to get along relatively well with Apple. Google's CEO is on Apple's board of directors, and a couple of Google apps are built-in, native functions on the iPhone. But apparently that's not enough to win Google Voice the seal of approval if the telecoms put their collective foot down.
On the other hand, apps for making fart sounds, looking at scantily clad ladies and simulating untold acts of violence against your fellow man — well, we simply can't get enough of those, can we?
The Right to Crack
Performing brain surgery on your iPhone — in other words, jailbreaking it to run applications not approved by the App Store — can be kind of fun, and kind of rewarding if you really, REALLY want an app that Apple won't touch. But jailbreaking also crashes cell towers, disrupts wireless communications, increases support costs for everyone else, and generally makes the world a miserable place to live, according to Apple.
The company has always discouraged the practice, but its attitude has usually been along the lines of "don't look at us if your jailbroken phone drops dead for no reason — not our fault." Lately, though, the Electronic Frontier Foundation has petitioned to have the Digital Millennium Copyright Act amended to specifically allow jailbreaking phones, and Apple disagrees. A memo the company filed with the U.S. Copyright Office details how futzing with the device's software can wreak havoc on wireless networks.
Critics at the EFF and elsewhere say the problems Apple describes could also be caused by all sorts of different devices, not just an iPhone, and they point out there are already laws with very big penalties in place to discourage anyone who's dumb enough to want to mess with a wireless network but smart enough to know how. On the other hand, some see this as Apple trying to protect its brand. An Apple product that runs like crap after you mess with its software is still an Apple product, if you really want to look at it that way.
Blocking the Channel
4chan is a rather peculiar Web site. Much of it is all about stuff like anime and manga, but the so-called random forum — possibly the most popular part of the site — is an extra-bizarre little corner of the Web where rules barely exist and topics range from whether you think this person's new haircut is nice all the way down to the most perverse stuff that the users' collective id can conjure up. Gawker's Nick Douglas once wrote that reading the random board will melt your brain, and I haven't found a more apt definition since.
Users of 4chan have given our culture the gift of lolcats, some have helped track down animal abusers, and some like to pull off pranks — some silly, some downright vile. They especially like to prank anyone perceived as a threat to 4chan, which is apparently how AT&T's CEO landed on the front pages of CNN's iReport Web site. iReport is where anyone with a computer can submit a story and have it presented as news, backed up by one of the biggest brand names in the business, with only a bit of fine print reminding you that what you're looking at could in fact be 100 percent pure BS.
The report, which CNN quickly took down, asserted that Randall Stephenson had expired under rather embarrassing circumstances. What had AT&T done to draw 4chan fans' wrath? Over the weekend, the ISP blocked the site — AT&T customers weren't able to access it. There was suspicion that the company was somehow trying to censor the Web by cracking down on what it may have considered strange and smutty.
But AT&T insists that's not the way it is. The ISP says it blocked 4chan because one of its customers was experiencing a denial of service attack coming from IP addresses connected to 4chan, so it pulled the plug for a while. Afterwards, access to the site was restored, and the site's visitors got back to doing … whatever it is they do.
Pre-Paid Power
For many, many months, Sprint has been constantly losing the kind of postpaid, bill-me-every-month customers that wireless carriers love to lock into contracts.
However, its prepaid business is doing much better. Sprint has operated Boost Mobile for a while, and now it's paid $483 million to add Virgin Mobile USA to its portfolio. Sprint will keep on using the Virgin brand rather than attempt to fold it into some other service.
Prepaid arrangements don't come with the same variety of services and handsets that postpaid users can usually get, but they generally cost less, and you don't need to prove your credit. So really, the prepaid model is a perfect fit for this economy, and it's drawing in users from a wide variety of demographics, not just the younger consumers it's usually associated with.
Wireline Weakness
Verizon's enterprise divisions caused the company a lot of pain in its second quarter as the overall economy drove down demand among businesses, a problem pretty much all major telecoms have had to deal with this year. Verizon said it'll have to cut about 8,000 workers in order to tighten up its diminishing wireline business.
That's definitely not good news, but there are a few bright spots for the company. For one thing, its FiOS business is growing, packing in another 300,000 new TV customers and 303,000 new Internet subscribers. And even though AT&T seems to be drawing in millions of new customers with the iPhone, Verizon's net gain of 1.1 million wireless customers is nothing to cry over.
School of Twitter
Intermediate Tweeting is not a course you'll find in most business schools, but the founders of Twitter saw enough businesses using their messaging service that they thought it would be a good idea to offer them at least a cursory education in how to do it right.
They're calling their online guide "Twitter 101," and it provides a quick overview explaining what Twitter is, a guide to the service's jargon, information on best practices, and case studies.
Nobody's questioning that Twitter's founders would be the people to ask if you wanted to learn how to be a master tweeter; however, they still haven't quite proven themselves when it comes to running a profitable business. A lot of people love using Twitter, but love won't pay its bills — it wants money, and how it's going to get that money is the big question.
This Twitter 101 actually might be one step in the plan. Earlier, cofounder Biz Stone made some remarks about possibly opening commercial Twitter accounts. Verified accounts, management tools and so-called discovery mechanisms are some other ideas he's talked up in the past. Whatever money-making plan they decide to go with, they'll likely kick it off soon. Stone said Twitter expects to start earning a living sometime this year.
Shout It From the Rooftops
With the help of a few gallons of paint and The Shat himself, Greenpeace spanked HP's environmental policies by scrawling graffiti on the computer maker's headquarters and inundating employees with recorded phone messages. The words "Hazardous Products" were written large on HPs Palo Alto, Calif., rooftop, and poet laureate William Shatner lent his talents to the effort by urging HP to clean up its act in a recorded message directed at the voicemail boxes of company employees.
Greenpeace's main beef with HP is that it's apparently stalled on plans to phase out vinyl plastic, also known as PVCs, and brominated flame retardants, aka BFRs, used in its manufacturing processes. They're pretty nasty stuff — they even pollute when good little gadget lovers think they're doing the right thing by recycling their old machines rather than sending them to landfills. Sometimes, that recycler will ship the junk overseas, often to China, where it gets melted down in fire pits to salvage the copper and gold bits. The chemicals waft off into the atmosphere and basically turn entire villages and towns into poisonous hellholes.
But despite the wrath of Greenpeace, HP stands by its eco-track record. It plans to improve its printers' efficiency by 40 percent by 2011, redesign lower-end computers to save millions of kilowatt hours in energy, and use less plastic. As for PVCs and BFRs — HP says it will phase them out as alternatives that will not compromise product performance or quality become readily available.