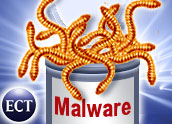 While nearly 90 percent of computer users have software on their machines to protect them from malware like viruses, Trojans, worms and spyware, almost two-thirds of those users are reluctant to upgrade the software after it's installed.
That was the finding in a survey released Monday by security software maker ESET, of San Diego.
The survey, which was conducted by Harris Interactive, of Rochester, N.Y., showed that 88 percent of computer users have antivirus software on their PCs, but 65 percent of them have postponed updating the programs.
Disruption, Procrastination
Among the reasons unearthed by researchers for consumers dragging their heels on upgrading their antivirus protection:
Too disruptive to what they were doing on the computer (38 percent);
Something that could wait (32 percent);
Would take too long (27 percent); and
Unsure how to do it (14 percent).
Users continue to procrastinate, the study discovered, even though 42 percent of the survey sample, comprised of 2,079 U.S. adult computer users age 18 or older, admitted their machines had been affected by malware.
False Sense of Security?
Despite their bouts with malware, though, 55 percent of the respondents felt very confident or confident in the protection offered by the antivirus programs on their computers.
"Overall, the research shows that many consumers have a false sense of security while online," ESET Chief Research Officer Andrew Lee said in a statement. "With the number of zero-day threats rapidly increasing, users need to be even more cautious and proactive in their own protection."
"These findings are not surprising; disappointing, but not surprising," added Sam Curry, vice president,Security Management for CA in Islandia, N.Y.
"For years, we've been [seeing] iterations on a theme in the virus world, just cutting through defenses as if people weren't learning from their first mistake," Curry told the E-Commerce Times. "I've seen it in the corporate world and more so in the consumer world.
"It's unforgivable, really, that we can have dozens of worms that use the same techniques getting through dozens of times, sometimes on the same people's machines."
Staggering Findings
Ron O'Brien, a senior security analyst with Sophos in Lynnfield, Mass., noted that the survey findings gel with findings in his company's mid-year report.
"All the malware listed in our report is malware that's been around for a year or two, which means that there are large numbers of users who do not have any antivirus software or outdated software on their PCs," he told the E-Commerce Times.
"The results of this survey are staggering, but not unexpected," O'Brien added.
Many consumers are disgruntled with the upgrade process, he argued. "Some vendors try to take advantage of an upgrade opportunity to sell consumers something else," he said. "That's a deterrent for most people."
Out of Sight, Out of Mind
The nature of malware today has also affected users' attitudes toward upgrades, commented Patrick Hinojosa, chief technology officer for Panda Software, a security software maker in Glendale, Calif.
"In the last couple of years, malware authors have made their software a lot quieter so end users don't notice it as much," he told the E-Commerce Times. "If people don't notice anything wrong, they don't feel the need to update."
Andy Trask, co-founder of Geek Housecalls, a computer service and repair company in Lexington, Mass., explained that in the past, a user's computer could be crippled by spyware.
"It wouldn't take very much spyware on a system before a user became keenly aware of it because the machine would slow to a crawl," Trask told the E-Commerce Times.
"But as machines get more and more powerful, the capacity for them to host spyware is unknown," he continued. "They're getting faster processors and more memory, which simply means that these machines can keep more balls in the air at the same time so what used to be a crippling amount of spyware is just background noise today."