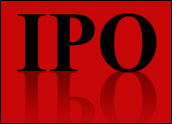 Sony is spinning off its Internet subsidiary and the initial public offering is drawing strong interest from Japanese investors, suggesting that interest in Web-focused stocks has international reach.
Sony Communication Network, which operates the So-Net Internet service in Japan and other Web interests, priced its offering above expected levels today. The offering priced at the equivalent of US$2,810 per share, valuing the entire IPO at $286.4 million.
Sony had previously established a tracking stock for the Internet company, something that several U.S. businesses attempted to do during the dot-com boom, but an idea that quickly faded from fashion. The tracking stock quickly dropped in value after its debut, reflecting investor wariness about the ability of Internet service providers (ISPs) to be profitable amid plunging prices and competition for Web access.
Sony is expected to use the cash windfall to beef up its fiber optic network so it can offer more high-speed and multi-media services to its customers.
Sony will retain 65 percent ownership in the division after the IPO — the shares will begin trading on Dec. 20 on a Tokyo Stock Exchange subsidiary set up for startup businesses — with just 20,000 shares directly offered in the sale as well as another 70,000 shares in conjunction with its Sony Finance unit.
The Google Effect
The good news — and the distraction — is undoubtedly welcome at Sony, which is being dogged by questions about the appearance of a controversial digital rights management (DRM) tool in some of its entertainment products sold through its Sony BMG music label.
Critics say the tool amounted to spyware, which automatically and secretly installed itself onto a PC when a CD was played. Sony has moved to fix the service and to repair the public relations damage.
The investor interest also extends a healthy run of recent high-profile IPOs of Web-related stocks, a run that began with Google's mid-2004 stock market debut. Chinese search giant Baidu also had a strong debut, though some of the wind was later taken out of that stock's sails.
Many analysts see Sony poised to solidify its position as a major Internet force in Japan, using its strength in the entertainment — it owns stakes in both music and movie studios — as well as gaming and portable devices to create synergies that many other companies can't aspire to match.
Maturing Market
While investors were eager to buy into the offering, analysts say the Japanese Internet sector may offer a preview of what's to come in the U.S. and other markets where Internet usage is not as high.
Forrester analyst John C. McCarthy said many Japanese businesses are spending less on Internet and e-commerce initiatives this year, suggesting many believe growth in that market will not be as robust as it has been in past year.
Meanwhile, Japan is one of several Asian markets where alternative methods of accessing the Internet, notably through wireless hand-held devices, has gained traction, which could pose a further threat to ISPs.
Also today, Sony said it was buying Dutch game maker Guerrila Games, which makes games for Sony's PlayStation and other gaming consoles. Sony said it planned to use the buy to significantly expand its own game-development business.