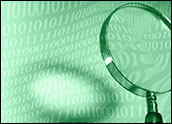 With thousands of companies selling products online to both businesses and consumers, it takes more than nice site design and a shopping cart to be competitive and make money. We know that effective search and navigation leads to more people finding what they're looking for and, therefore, higher conversion rates.
However, online merchants are now realizing it takes expert merchandising strategies — and easy execution of those strategies — to keep shoppers engaged, not only to achieve higher conversion rates, but bigger orders as well.
This is accomplished by implementing classic merchandising techniques online — powered by strong site search and navigation technologies to create what we refer to as "searchandising."
Selling Opportunities
Searchandising is an effective online merchandising strategy that is not only about product "findability," but is best characterized as active-selling based on the tenet that every shopper query is a retailer's selling opportunity.
If you think about a brick-and-mortar sales associate responding to a shopper's request, that associate must make a quick merchandising decision that will determine whether a sale is made or not. The same goes for your e-commerce site. Bottom line: searchandising is about leveraging site search and navigation technology in a way that is quite unique to e-commerce.
Let's look at a few components of searchandising:
Make Your Search Sell
E-tailers can sell more items by making sure their customers can easily find what they're looking for. Research tells us that roughly 50 percent of people prefer to use the search box while 50 percent prefer to navigate through a site. Anecdotally, we know that many shoppers like to combine these product-finding modes to select the best product.
Online businesses require site search that is expressly developed for e-commerce merchandising. This is not just about retrieving so-called relevant results from the Web or from within a corporate intranet. Search that sells — searchandising — provides a shopper experience in which it's easy to seek, browse, find, compare, select and ultimately buy the perfect product. Searchandising matches products to shoppers.
Using the Search Box to Merchandise
In e-commerce, each shopper's search is the beginning of a dialogue — and a retailer's opportunity to engage the shopper. In order to convert search to sales, the search box needs to present the right search results with minimized noise or irrelevant results. This includes smart linguistics capabilities that correct misspellings and use synonyms to ensure that searches are successful regardless of spelling errors or terminology.
Retailers also can achieve fluency in shopper terminology by taking advantage of industry-specific domain dictionaries or thesauri such as electronics, apparel, health and beauty, colors, and housewares. This eliminates the need for business managers to spend a lot of time creating a customized list of synonyms to match customer terminology to the products in the online catalog.
Help Shoppers Make Decisions
Often, online shoppers don't know where to start looking on a site for what they want, or how to ask for it with a search box. Dynamic navigation refinements essentially guide them through the virtual aisles, dramatically increasing conversion rates. Retailers tell us they achieve higher conversion rates on pages with navigation refinements than they do with static category pages.
Take the example of a customer looking for diving watches. He doesn't know that's what they're called, so he just searches for "watches." In addition to a result list of watches, the search returns general attributes such as brand, price and gender, along with refinements specific to watches, such as waterproof, warranty or strap type.
By clicking on waterproof, he finds the diver's watches he was looking for. Similarly, a search for "blenders" shows refinements or features that would help a shopper make a purchase decision about a blender (such as capacity and speed along with brand and price). Allowing shoppers to narrow their search by attributes helps them find products that fit their buying criteria and make buying decisions quickly.
Optimize Product Categories and Refinements
Successful site search is dependent on optimized catalog content. Clean product data with attributes extracted, normalized and categorized is required to deliver optimized and consistent search and browse results.
It sounds obvious, but this is where many e-commerce merchandising strategies fall short. Take the example of three different clothing brands that represent a color three different ways: black, BL and BLK. You need a way to not only normalize all three to "black" — if you determine "black" is indeed the best way to describe this attribute — but also to automate this data-cleansing process. This can dramatically reduce the time needed to get new and offline products online and deliver the superior search online shoppers have now come to expect.
The Merchandising Side in Searchandising
In traditional retailing, one of the most powerful merchandising techniques is up-selling customers with higher margin and best-selling items. Similarly, salespeople are often awarded incentives to down-sell to sale-priced items in order to clear out end-of season or discontinued items.
E-commerce sites can do this as well. An essential element is the presentation of items hand-selected by a merchandiser or driven by back-end metrics such as price, inventory levels and date. A retailer could also push popular items with high conversion rates as well as to promote "new arrival" or "best value" product offerings.
Don't Leave Money on the Table
Customers will often go to different stores or sites to buy different products, despite the fact that all the items they need may be available at the first e-commerce site they visited. Or they may purchase a product that requires certain accessories in order to work. A very real example — one I've experienced myself — is the printer that requires a particular USB (universal serial bus) cable.
It's very frustrating when you purchase a product but can't use it right away because you weren't "sold" an item needed to make it work. Whether a pair of matching socks or a computer accessory, if you haven't tried to sell it, you've probably left money on the table.
Making It Even Easier
In a brick-and-mortar retail environment, merchandisers have been able to create special displays to market hot and seasonal products. Through the use of dynamic landing pages, online searchandising can provide a similar capability.
Dynamic landing pages are specially merchandised category or product pages that enable merchandisers to deliver a customized shopping experience focused on brand, category, product type, season, promotional campaign or customer segment. For example, when someone searches for watches, a dynamic landing page could be implemented to promote Invicta watches if they happen to be your top-selling brand.
In addition, dynamic landing pages can dramatically increase the conversion rate of e-mail marketing campaigns. A promotional e-mail linking to a specific landing page that spotlights a certain brand or model drives shoppers directly to what the marketing manager wants them to purchase. The research tells us retailers have eight seconds to engage a shopper when they hit one of your landing pages — you'd better take great advantage of those eight seconds.
As you can see, there are many ways you can improve your overall sales conversions and size of individual sales. It is not enough to just drive lots of customers to your site — you need to sell them, merchandise them and searchandise them.
By implementing effective online searchandising strategies and techniques, merchandisers can essentially now implement and replicate the classic brick-and-mortar product presentation techniques that previously were too time-consuming and labor-intensive to execute online.
---
Corey Leibow
is president and CEO of
Mercado Software
, a provider of e-commerce search and merchandising solutions.
---