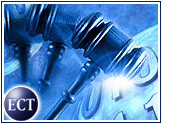 A Russian software firm has been acquitted of copyright infringement in the first-ever criminal prosecution under the controversial Digital Millennium Copyright Act (DMCA). The decision seems likely to reopen debate on the law's future.
After more than two days of deliberations, a federal jury in California found ElcomSoft not guilty of copyright infringement in connection with its publishing of software that enabled users to open Adobe eBooks for free.
Not 'Willful'
The jury found that the government failed to prove that ElcomSoft willfully violated Adobe's copyright. Adobe did not immediately respond to requests for comment from the E-Commerce Times.
Although ElcomSoft sold the tool as a "password retriever," Adobe claimed it was a tool for circumventing password protection of eBooks, and therefore a violation of copyright protection.
The case was a lightning rod for opponents and supporters of the DMCA from its beginning in July 2001, when ElcomSoft programmer Dmitry Sklyarov was arrested outside a Las Vegas hacker convention. Sklyarov later agreed to testify against ElcomSoft in exchange for immunity.
Mixed Messages
Kevin Ryan, the U.S. attorney who prosecuted the case, said in a statement that the setback is not unexpected, given that the exact limits of the DMCA are still unclear. "Sometimes you are going to lose, and that's what happened here," he said.
The verdict was a victory for civil rights groups and others who view the DMCA as an attempt to quell free speech.
Fred von Lohmann, an attorney with the Electronic Frontier Foundation, told the E-Commerce Times that the verdict should send a message to prosecutors about how juries feel about the DMCA as a criminal statute. The 1998 law allows fines of up to US$500,000 for every offense of the law.
"People who don't support using the law this way have said all along that these programmers and companies aren't pirates, and now the jury agreed," von Lohmann said.
Win Some, Lose Some
But the fact that the case was brought to trial at all was seen as evidence that the DMCA's criminal component may pass Constitutional muster.
Business Software Alliance CEO Robert Holleyman said in a statement that the case was a "complex" one and that further prosecutions are necessary to help stem the $11 billion per year in losses suffered by the software industry.
"We are glad that prosecutors do believe that such cases have an appropriate place in our criminal justice system," Holleyman said. "The DMCA has clear criminal penalties that can and should be imposed in cases of direct or attempted theft of software and other digital content. Strong copyright protections are essential to the health and growth of the software industry."