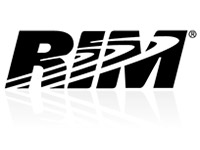 Research In Motion could be looking to offload its BlackBerry handset business to survive. The company's executives are considering selling the handset-manufacturing business or even a stake in the whole company, according to numerous press reports over the weekend.
RIM had hired JPMorgan Chase and RBC Capital Markets to help evaluate the company's options, which could include divesting the handset division. Another option could be selling a stake to a larger company, such as Microsoft.
"This is a bombshell — but not really unexpected watching RIM over the last few years," said independent tech analyst Jeff Kagan. "They are unraveling quickly."
RIM had been pinning hopes on its upcoming BlackBerry 10, but it could be far too little and far too late.
"They have a new handset model coming out later this fall," Kagan told the E-Commerce Times. "Will that be enough to turn things around? We can hope, but from what I hear so far, I am not very impressed."
Research In Motion did not respond to our request to comment for this story.
Palm Redux
RIM is not the first company to see its market share erode to the point where there's little left to try but a "Hail Mary" pass. Palm's Pre failed to recapture the market that once adored the Palm Pilot, and the company was eventually acquired by HP.
The possibility of RIM striking a partnership is somewhat limited — and the list of buyers could be considered a rather short list as well.
"The situation with RIM is fairly dire," said Wayne Lam, senior analyst of wireless communications for iHS iSuppli.
"What does Microsoft need of the BlackBerry service?" he wondered. "They've complained for years that people couldn't update Exchange server because of the wait for BlackBerry refreshes. So Microsoft could be more than happy to see BlackBerry squeezed out."
Even from a PR standpoint, this could prove to be a tough nut to crack, as BlackBerry represents RIM's core product line.
"Commentators are likely to equate this with HP considering selling or spinning-off its PC division," said Charles King, principal analyst for Pund-It.
"That's not a fair comparison entirely — RIM isn't anything like the market leader in smartphones that HP is in PCs," he told the E-Commerce Times. "But the action is similar."
Buyers Aware
Finding a buyer could prove troublesome, as the alliances and partnerships have thus far lined up quite well, albeit with a few notable surprises.
"Motorola is essentially Google now," said Lam. "Nokia is hitched to Microsoft's wagon."
In fact, if Microsoft were looking to acquire a company, it wouldn't have to look too far.
"I'm surprised that given the market value that Microsoft doesn't buy Nokia as the company is fairly cheap," added Lam.
The market reshuffling leaves RIM in a difficult position.
"The air in the room is taken up by iOS, Android and Windows," emphasized Lam. "Who would pick up BlackBerry 7 or the new and untested BlackBerry 10 …? It could be a dangerous for a buyer to pursue that path."
Path to Market Entry
However, BlackBerry still retains a strong brand presence, and there are companies that may look to either buy the brand or a stake in RIM to enter a very hotly contested market.
"Even in its diminished state, the BlackBerry is in a far stronger market position than Palm was when HP bought the company," said King, who noted that he numbers are still there.
"RIM reportedly shipped nearly 10 million BlackBerries in Q1, so buying a still popular brand — especially one with so much traction in highly attractive enterprise clients — could be a good deal for a healthy handset maker, an aspiring mobile device player with deep pockets, like Google."
Additionally, an outlier such as Amazon or Facebook might consider such a deal, suggested King. But it wouldn't come easily.
"BlackBerry's business-centric nature would make such a deal harder to sell to shareholders," he noted.
RIM's Secure Business
Although RIM's business could be shaky, its business solutions remain quite secure. Should RIM divest BlackBerry, it could retain a strong hold in the enterprise and government market.
"While the BlackBerry is RIM's best known asset, RIM would be leaving behind a lot of expensive headaches that promise to turn into full-blown migraines further down the road," said King. "The company would be left with its secure email/hosting data center business, which no other vendor has been able to emulate."
Android devices and the iPhone may dominate the smartphone market, King added, but none can provide anything near the level of security that RIM does.
"In other words, if RIM promoted itself as a purveyor of secure email/messaging services for most any smartphone platform, it could satisfy the needs of many — if not most — of its security-conscious business and public sector clients," King pointed out. "Yes, RIM would be far smaller than it was with BlackBerry, but it would also likely be a far more profitable company."
Reinvention Could Save RIM
RIM may also have a chance to reinvent itself. Unlike, Palm the situation is dire — but we're not hearing a death rattle at this point. RIM is addressing the problem before it becomes terminal.
"RIM is still an exceptional company when it comes to certain features like email delivery and security," said Kagan. "The problem is with all the rest, [including] the Internet browser and apps. I don't think this is a Palm re-do. Palm was never a large company like RIM, which still has strength in foreign markets, for now anyway. They still have some time. Not much though."
But should the company be split up, the parts may be worth more than the whole to some acquirers, Kagan noted.
"RIM must make some dramatic changes in order to restart their growth engine. We'll have to wait and see if they can do that," he emphasized. "RIM has to upgrade their browser and get lots of apps. But then there is the marketing problem — something RIM never understood and still does not."