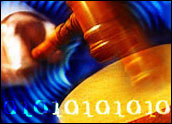 QXL Ricardo (Nasdaq: QXLC) was down 38 U.S. cents at $3.88 in morning trading Tuesday, as the European online auctioneerreported a wider loss for the third quarter ended December 31st.
The company, based in London, said it lost 41.05 million pounds in thequarter, compared with a loss of 25.63 million pounds in the same period ayear earlier. The loss came even as gross auction value rose 379 percent froma year earlier to 24.9 million pounds.
"Overall, we have had a good quarter, and we now have the critical mass andscale across Europe to allow us to maintain our focus and execute towardsachieving profitability," said chief executive officer Jim Rose.
QXL, which is fighting its larger rival eBay (Nasdaq: EBAY) for Europeanmarket share, said it had 8.8 million items listed for auction in the fourthquarter, up from 7.4 million in the third quarter and 576 percent ahead of ayear earlier. Gross profit also rose, climbing 355 percent from a yearearlier to 733,000 pounds.
The company made two major acquisitions during the past year, buyingRicardo.de of Germany and Bidlet of Sweden.
Internet auction giant eBay, however, has also been on the move. Reports on Monday said the company was intalks to buyFrance's iBazar Group SA for about 100 million euros (US$92 million) instock.
Additionally, in January, eBay launched an Italiansite as part of a plan to have a presence in 10 countries by the end ofthis year and 25 countries by the end of 2005.