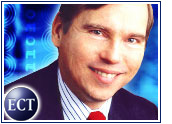 For pure-play e-commerce firms like Priceline.com, customer service is everything, and the Web site and contact centers offer the company's only chance to do it well. CIO Ron Rose told CRMDaily.com that the mantra of his IT operation — "the store is always open at Priceline.com" — is easier to say than to accomplish.
"We have a very good reputation for being a high-availability site," he said. "That's great, but it's hard to do." Tough, but not impossible — because Priceline.com invested in a solid set of customer-service infrastructure tools before the down economy forced budget cuts and belt-tightening.
Velocity Rules
Rose said that the biggest operational challenges he faces are related to the rate of change — or velocity — that Priceline.com maintains in order to respond to market dynamics. E-commerce in general has had a bumpy ride over the past few years, and the travel industry has had perhaps the bumpiest of all.
Providing customers with up-to-the-minute information on pricing and schedules requires tight coordination between Web site content and contact-center agent information.
"We make customer-facing business changes for marketing purposes, business reasons and product initiatives," Rose explained. A key issue is making sure that those myriad changes are communicated to all customer-service personnel so they can provide accurate, timely, high-quality responses to site visitors. Ensuring that the information customers obtain through customer-service reps jibes with what they read on the site is crucial.
Fortunate Best Guesses
Because Priceline.com installed robust customer-service tools before the economic slump, the company finds itself in a relatively advantageous position. Now, Rose says, his group can concentrate on optimizing the software it already has in place, rather than trying to make a business case for piecemeal expenditures.
"Companies like ours have profited from the fact that we were able to buy good technology at a time when that was permissible," he noted. "We get to leverage that during these more difficult times."
Priceline uses Oracle and Sun on the bottom end of the infrastructure and "a mix of technologies on top," Rose said. Those agent-facing applications include several Kana modules selected because they offered "the ability to extend the underlying workflow and attach to a variety of databases quickly."
Design Crossroads
In fact, when Rose joined Priceline.com in 1999, the company relied on homegrown call center applications. "We had a rapidly growing customer base and no case management," he recalled, adding that one of his first priorities was building a contact-center system that was extremely flexible and scalable.
When standing at the database-design crossroads — where CIOs must choose between a centralized database and server configuration or decentralization — Priceline.com opted for centralization. "Most people went the clustering route, and we went the other way, which turned out to be the right way for availability," Rose reflected.
Offloading to End-Users
Rose said that one of the main reasons his company chose to implement a content-management module from Kana — Kana IQ — was to offload some of those many changes to the people in the company who actually created the content. "Before IQ," he said, "we would typically take several days and a QA verification cycle and programmer time to make a change in a FAQ. We have shortened that to half a day."
Not only does offloading save Rose's IT group time, it helps empower the Priceline.com employees who interact with customers day in and day out, he said. "When you give end-users control over their own tools," he said, "it's always a win-win situation, because it helps the customer-service staff be more productive."