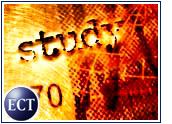 ---
Originally published on January 17, 2000 and brought to you today as a time capsule.
---
Online home furnishings sales topped US$319 million in 1999 and may go as high as $3.5 billion by 2003, according to
Forrester Research
.
While the conventional wisdom once held that Americans would only buy small, easily shipped items or luxury items on the Internet, furniture dealers and manufacturers are banking on the Web to grow their business.
For their part, venture capitalists are showing confidence in online furniture sales. In 1999, $300 million in venture capital was directed to furniture Web sites, according to Furniture Today, an industry trade publication.
Too Big?
Physical size of merchandise is still an issue, but not necessarily a roadblock to online sales. According to Forrester, 75 percent of home products sold through catalogs are of a size that can be shipped via UPS. Typical purchases include tables, lamps or mini-blinds.
For the foreseeable future, this size limitation will probably hold true on the Internet as well. Still, forward thinking individuals in the furniture business intend to sell dining room sets, armoires and sofas on the Internet soon.
Judging by the number of users visiting furniture sites, it could happen in a hurry. For example, in September 1999, 772,000 unique visitors stopped by Furniture.com, one of the larger furniture sites online. These shoppers spent an average of nine minutes on the site, according to Furniture.com CEO Andrew Brooks.
While Brooks stated that most customers bought smaller items, he said that some also bought multi-thousand dollar items on their first purchase.
Convenience Factor
Furniture companies are counting on the convenience factor to lure new shoppers to their sites. Already, some of the most savvy among them are building on the reported weaknesses of other shopping sites.
Feedback from online shoppers at various Web sites this past holiday season, for example, suggests that customers are most frustrated with poor service, delivery headaches, vague or non-existent return policies and a lack of human contact on the site.
Furniture.com says it is taking a proactive approach to turn these issues into assets. Delivery and setup of furniture is free, for example, whether it is a small desk lamp or a bedroom set.
More Furniture
While going online is still a gamble for furniture companies, some firms are banking on the reality that everyone buys furniture. Their thinking is that in an industry whose retail sales exceeded $178 billion in 1999, sales strategy and smart marketing are the keys to building a new online arm of the business.
Right now, furniture sales are a miniscule percentage of those total sales. FurnitureFind.com, for example, posted sales of about $12 million in 1999, and no one is predicting online furniture sales to replace retailing. However, many observers expect furniture e-tailing to grow as consumers become more comfortable with the process.
Since last year, major retailers such as Crate and Barrel and Restoration Hardware have tested the waters. Significantly Ethan Allen, one of the 10 largest furniture retailers in the U.S., unveiled an extensive Web site last October with more than 4,000 furniture choices.