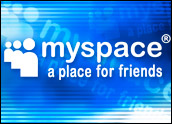 Twentieth Century Fox, a subsidiary of News Corp. (NYSE: NWS), on Monday announced a multi-year agreement to provide feature films and television shows on a download-to-own basis across the Fox Interactive Media network.
MySpace.com is among the properties FIM parent company News Corp. plans to include in the digital deal, which aims to exploit the company's Direct2Drive Technology in the growing movie download market.
FIM's network of properties is a fertile test bed for digital movie downloads. The network reaches more than 75 million people a month in the U.S., according to ComScore MediaMetrix. Fox is kicking off the initiative with feature films such as "X-Men The Last Stand" and "The Omen," as well as episodes of television series including "24" and "Prison Break."
"Our drive to deliver Twentieth Century Fox content via the most powerful online platforms is advanced substantially by this agreement," said Peter Levinsohn, president of Digital Media for the Fox Entertainment Group. "Offering Fox content in conjunction with FIM properties enables viewers to access the best movies and TV shows from multiple platforms in the Fox family."
Building a Bridge
IGN Entertainment will be the first FIM property to offer a selection of content on its Direct2Drive site in October 2006. Direct2Drive will initially offer films from Twentieth Century Fox — including new releases, made-for-TV movies, and direct-to-video films from the Twentieth Century Fox film library.
The site will also offer current television series from various Fox entities such as Twentieth Century Fox, Fox Broadcasting Company, Fuel TV, Speed and FX, with a selection of shows available within 24 hours of initial broadcast.
The movies will sell for about US$20. Television shows will sell for $1.99. Purchased digital content will be immediately transferable to Windows Media-compatible portable devices that use Microsoft's copy-protection system. Programs can also be viewed on a personal computer.
"Today marks an important step as we continue to build a bridge between the worlds of user-generated and top-quality, professional content, further enhancing our range of consumer offerings across both free, ad-supported and paid download business models," said FIM President Ross Levinsohn.
Twentieth Century Fox already sells its films to download services like CinemaNow and MovieLink, but it hasn't invested in these sites. The deal puts Fox in direct competition with Apple's iTunes, which has already sold over a billion digital songs and millions of television shows.
Fox hopes to gain an advantage with its Direct2Drive digital download service, which lets users transfer content to up to two PCs and one portable device per PC. FIM has already found success using Direct2Drive in the downloadable gaming market.
Paying the Toll
However, gaming is one thing, movies and television shows are another, according to Inside Digital Media Senior Analyst Phil Leigh. While Leigh told the E-Commerce Times that the movie side of the deal is a good start for Fox, he also argued that consumers won't be willing to pay for television shows in the future.
"Everybody likes the information superhighway, but they don't want to pay a toll every five miles," Leigh said. "In time, watching TV over the Internet is going to be routine, and viewers are not going to want to pay two bucks every time they want to watch a show."
From where he sits, Leigh sees a day when consumers may be willing to pay more for faster broadband connections, with television shows offered at nominal fees or at no cost through advertising support.
"Media companies see television programming downloads as a way to get incremental revenue, but ultimately it won't work," Leigh predicted. "Consumers will eventually react adversely to the idea."