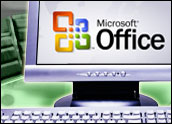 Looking to blur business lines the same way that technology has blurred traditional voice and data networks and solutions, MCI and Microsoft have announced a deepening of their relationship to deliver converged communication and collaboration technologies.
The companies will codevelop new real-time applications, such as access to presence-based services for Voice over Internet Protocol (VoIP) and further integration of PC and telephony technologies to enable the set-up of conference calls from Microsoft Office applications. The work will center on Microsoft's Live Meeting and the next version of MCI's Net Conferencing services.
The companies said the new services, to be integrated with MCI audioconferencing, will be offered globally to large and small companies and will include collaboration on Web-conferencing services.
Analysts said both companies stand to gain from one another's customers, which will fill a traditional telecom gap for Microsoft and give new IT life to MCI, a company that is emerging from bankruptcy and reorganization under former Compaq head Michael Capellas.
"Microsoft wants entree into MCI's customer base, and MCI wants entree into Microsoft's customer base," Yankee Group senior analyst Laura DiDio told TechNewsWorld. "It's two giants getting together."
Teaming on Collaboration
The two companies, which agreed to develop and market the collaboration technologies jointly, said the deal expands on an existing relationship and will allow productivity boosts through real-time collaboration among companies, teams and individuals on multiple communications channels, including Web-conferencing, secure instant messaging and audioconferencing.
"MCI and Microsoft are combining resources and experience to focus on the fast-growing collaboration arena, which is a strategic market for both companies," MCI president and CEO Capellas said in a statement.
DiDio said the partnership makes sense and is a reaction to the blurring of demarcation lines between the telecom and datacom worlds.
"It remains to be seen whether or not the two companies will execute," she said. "That's always the big question on collaboration agreements between giants."
Market for Microsoft
DiDio said the agreement extends Microsoft into a market it has not been in previously and marks a strategy of partnership as opposed to its own play, which has largely failed in the case of PDAs and wireless devices, which the company recently abandoned.
"This shows that they're rethinking their strategy," DiDio said. "They're realizing that with going into a new market, the smart thing to do is go in with a partner."
DiDio said MCI might benefit from integration of its conferencing solutions and services into Microsoft Office Live Meeting, which will be offered around the world — "a very lucrative market for all of the big vendors."
Necessary Changes
Meta Group senior vice president Mike Gotta, who called the agreement a deepening of an existing relationship, told TechNewsWorld that the MCI-Microsoft partnership is evidence of a changing telecom and IT landscape that requires changing business models.
Gotta, who downplayed the immediate impact of the collaboration and instead called it more "building blocks being put in place," said the challenge for the companies will be selling the integrated solutions to companies that are organized around separation of telecom and collaboration.
"Within a large enterprise, the people in charge of telecom and networking are not the people in charge of collaboration; that's how companies are organized," he said. "Now, all of a sudden, there's a need for those two groups to be cross-functional."
Gotta, who said he expects to see similar partnerships between telecom and IT companies, added that the telecoms must be open about their relationships and strategies.
"This has to be open-architected and open-ended," he said. "The telecoms are going to have to be to some extent more focused on standards than on a certain vendor. They have to be fairly agnostic on what they want to bring to market."