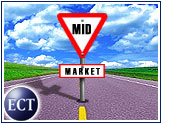 Maximizer Enterprise 7.5, from Maximizer Software, is designed to address a CRM challenge that looms large for most small and mid-size companies: identifying customer needs rapidly without having to make huge capital outlays.
The new version of the CRM suite, introduced late last year, integrates customer service and support, sales, contact management and marketing capabilities.
Enterprise 7.5's customer service and support module enables service reps to manage workflow, follow up on inquiries, assign problems to the right individual for handling, and escalate when appropriate. A searchable knowledge base helps resolve issues quickly. Partners as well as customers can create and access service cases through portals built into the customer Web site.
Happy Returns
"Our customers … want quick ROI," said Tom Bennett, vice president of R&D at Maximizer. "Small to mid-size companies want to increase customer acquisition without sacrificing service. They want to install and capture customer data quickly and continuously. The [technology] needs to be up in days," he told CRM Buyer Magazine, noting that CRM implementations at large enterprises can take months.
According to Gartner research director Joe Outlaw, small and mid-size companies deploying new CRM software typically want configurable products that initially do not require much programming — unlike large enterprises that are apt to seek out customized technology.
Additional Features
With prices starting at US$499 per user for the fully integrated suite, the offering includes enhancements to the marketing campaign manager — such as faster e-mail distribution and better monitoring and testing of e-mail campaigns. Updates to the sales and contact management module include improved interfaces for e-mail viewing and composing, improved collaboration and scheduling, and new vertical industry templates.
Throughout the customer lifecycle, Maximizer Enterprise helps the user communicate with customers through multiple channels, share information and organize individual and team efforts. One interface, for example, enables marketing to generate more leads and repeat business, helps salespeople close more deals, and supports customer-service efforts to develop better relationships.
Looking Ahead
Maximizer 7.5 offers improved integration with Microsoft Outlook functions — such as e-mail and calendaring — as well as with operational systems, such as accounting, ERP (enterprise resource planning) and order processing. Competitors, including Best Software, SalesLogix and FrontRange Solutions, also are focusing on these features for small and mid-size customers, Outlaw said.
Future versions of Maximizer will provide even more integration across business applications, increased analytics and enhanced customer-partner-employee portals, Bennett said. Customers want to bring partners up to speed on sales forecasts, for example, he explained.
Despite the promise of systems like Maximizer 7.5, companies face a daunting task when it comes to winning buy-in from their own staffs. Of the roughly 20 percent of mid-size companies with CRM capabilities, Outlaw noted, just 40 percent have integrated the technology with such operational systems as accounting, ERP and order processing.
"One of the big things in CRM is getting customers to use it," Bennett admitted.