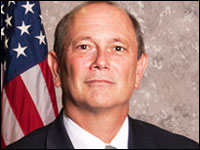 The U.S. government spends US$80 billion annually on information technology. The U.S. General Services Administration (GSA) is directly involved in nearly 25 percent of federal IT procurement activities through its Schedule 70 acquisition program, including nearly $9 billion directly for information technology investments.
GSA has emerged as a leader in guiding federal investments for information technology, a role that has been enhanced with its responsibilities for implementing the Obama Administration's "Open Government" initiative. In May 2010, GSA created its Office of Citizen Services and Innovative Technologies (OCSIT), while also retaining an Office of Communications and Marketing.
OCSIT is rapidly becoming a leader in the use of new media, Web 2.0 technologies, and cloud computing, to proactively make government agencies and services more accessible to the public. Through websites such as USA.gov, call centers, publications and other programs, OCSIT facilitates more than 200 million citizen touchpoints a year.
David L. McClure, who had been an associate administrator of GSA since August of 2009, was appointed the first associate administrator for the Office of Citizen Services and Innovative Technologies.
Prior to joining GSA in 2009, McClure most recently served as the managing vice president for Gartner's government research team. Before Gartner, McClure served as vice president for e-government and technology at the Council for Excellence in Government. Previously, McClure had an 18-year career with the Government Accountability Office.
In this exclusive interview, McClure shared with the E-Commerce Times how he sees GSA's role as a leading force in advancing the use of information technology in the federal government.
E-Commerce Times: Why did you take this job, knowing full well the challenges of a huge federal constituency, numerous Congressional oversight committees, appropriations uncertainties, and the myriad components of the federal establishment?
David McClure:
First of all, I was on the Obama transition team, and I got to see the inside view as to where the administration was going with some of the technology issues in government. That indicated this was going to be an exciting and different time for the use of technology in government. I knew the president himself, personally, was very much a driver behind innovation and creativity in government, and we have seen that actually in his first 18 months with the whole agenda of openness, transparency and participation in government being linked to some of the new technology areas.
I figured I've been down these roads before, and with some of this experience, I could help the new team coming in on navigating some of these choppy waters, like oversight and appropriations. So it was a combination really of new directions and challenges, a spirit of enthusiasm, and almost an entrepreneurial-type attitude that made it a good place for me to be right now.
ECT: What would you say were your top two or three personal goals in taking this job, and how has GSA met those goals thus far?
McClure:
I always viewed GSA as being in the driver's seat for intergovernmental, cross-agency service delivery. It's a natural for GSA — it's always been government-wide in its focus. And certainly, this is a time when technology is being used at the enterprise level to gain efficiencies, and to involve customer interactions that were not really a priority in the past.
So I think GSA is really in a position to accelerate the adoption of technologies and to push agencies into areas where GSA can take a lead in identifying the solutions and help to mitigate the risks. So my goal was to come into government and land in a spot where the focus would be creativity, innovation, pushing the envelope, moving quickly, and trying to make change happen on a daily basis — and that's kind of how I've been running this office.
ECT: What do you mean by operating more at an "enterprise level" than the way things were run before?
McClure:
We have that traditional problem of what we call "silos" or "cylinders" of excellence, and what we need to do is to start looking more broadly at the enterprise level on what problems exist, on what opportunities exist, and where our accomplishments can be. That requires a corporate or enterprise view on what is going on in the organization, whether that's an entire government department or whether it's a specific agency.
We are very good in government at looking narrowly and focusing on single programs. But we find it difficult to step back and sort of have that portfolio view, and assess opportunities and areas where we can do away with some investments, and accelerate innovation in some higher-impact areas.
ECT: Rightly or wrongly, government is often criticized for being the last one to adopt innovation. How do you see the opportunities for having federal agencies be on the cutting edge of electronic commerce?
McClure:
Well, this is a new time in government. The administration is pushing agencies to be innovative and creative, and to think outside the box. So a lot of the push behind the open government directive, for example, has been to challenge the agencies to be more transparent and to deliver services to citizens not only in more cost-effective ways but in more meaningful ways. And as a result, we have some very interesting things going on in government. So the attitude, if you will, is opening up the Net and allowing a greater level of input of ideas, and actually asking the people who are the recipients for their views.
It's not just asking people in a GSA office or department what their ideas are for improving a service, but to seek input from the customers — the citizens. It's a new way of operating for government to have a continuing dialog with its constituency base. It's not just an occasional survey or phone call or focus group. It's an ongoing process, and it becomes just part of the way you do business to build in feedback that will generate improved results in service delivery to the customer.
The Challenges and Prizes program is one example of this, where agencies are asking citizens or individuals to almost operate as entrepreneurs and partners with government. So the agency can say to the public: "Here's our business problem. Help us solve this." This kind of opens the funnel for ideas on how government can become more meaningful in the everyday lives of citizens. This is one of the goals of the administration: to show the relevance of government and demonstrating the operational excellence of government, and with that comes higher trust levels.
ECT: Prior to this job at GSA, you worked at Gartner for a time. Were you able to bring back any private sector approaches from Gartner when you returned to government service at GSA?
McClure:
Yes, definitely. At Gartner, I was running the public sector research effort, so I was still connected with government operations within a private-sector setting. So my experience was kind of a blend. Gartner was focusing on business issues and technology issues to get its clients to understand the intersection of the two.
And I think that's what we brought back to government, using an approach that asks how are we solving real business problems in government, or solving customer service needs, rather than introducing technology because it's kind of cool or interesting. That leads to taking an approach where we ask ourselves at the end of the day, what have we improved in the cost area, what have we improved from a benefit angle and what have we done to improve the quality of the services we provide.
ECT: Were there any performance metrics you could bring back from Gartner — like the "Magic Quadrant" analysis or ROI — to GSA and government service?
McClure:
Well, we can apply a version of those metrics, but we have to tweak them somewhat for government. In the commercial sector, the focus is on revenues and margins, but in government the focus is on public service. Government has to concern itself with costs and revenues and budget outcomes, but it is not inherently in a profit mode. The primary metric has to be showing value for money from a citizen angle or a public benefit angle.
ECT: Can you give two or three examples of where GSA in particular has facilitated innovation related to information technology?
McClure:
Sure. We've made a big push into the mobile applications. We think a lot of services that government provides, and a lot of information that the government makes available, should be accessible on mobile devices. It's really just the way the world is going. People are interacting more and more on their mobile devices for social needs and increasingly for their consumer needs as well. You actually have a better chance of reaching someone on a mobile device than on a desktop, a laptop or a notebook, because people carry mobile devices around all the time.
The penetration rate of the mobile market is quite high and growing, and there is even greater potential for smartphones, which can interact with the Internet and accept data. So in that space, we've got to start building applications and delivering services. We've just created 21 applications on USA.gov, for example, where you can get air travel wait times, or product recall notices on food or consumer items, or applications to help you make calculations when you are shopping. We're looking to put up things that are of practical value.
Another area is in improving the search engine capability. Increasingly, people are interacting with the government through the search mode, rather than visiting individual agency websites. So they will go to USA.gov or Google or Bing to search for government services. We are creating a more robust government search capability that has some technical algorithms that will help focus the search.
So if someone is typing in the word "food," it will automatically trigger a menu of related references, like "food safety," as the person is typing and searching. It makes it easier and faster for helping people go where they need to go. So to me, that's enhancing citizen participation in government, and I think it pays some dividends on technology investments.
ECT: One emerging technology is the cloud. Can you describe how the cloud fits into government and GSA's role here?
McClure:
The use of the cloud is inevitable. We are moving to cloud solutions in the technology market in general, so government can't pretend it's in a market all to itself. You look at the projections from all the research organizations and they all predict a healthy take-up in cloud investments in the next five to 10 years. What we need to do in government is to figure out how to utilize the power of cloud technology and then use it appropriately. It's not for everything.
GSA needs to play a role in the effective provisioning of cloud services to agencies so they have access to cloud solutions via our procurement schedules and our services. Secondly, GSA needs to step up and think of itself as a viable cloud services provider, so whether its storage or software or services, our role would be to leverage the cloud government-wide. That's a role for GSA, and that's one of the advantages of cloud computing, in that it offers enormous opportunities for economies of scale.
If we are able to offer storage space from multiple agencies and do it at tremendous cost savings and then manage that infrastructure for federal agencies, I think that's a win-win situation for GSA and for our agency partners.
ECT: How do you see the role of GSA in the procurement of information technology? Do you see GSA more directly involved in IT procurement or in acting as a facilitator to federal agencies under a decentralized procurement approach?
McClure:
Well, I think a valid case can be made for GSA to act as a broker in using procurement vehicles for setting up common [IT] services across agencies, such that we gain at least the potential for cost savings through economies of scale. This isn't to say that there shouldn't be improvements in how GSA is running these procurement functions and I know that the commissioner of the FAS (Federal Acquisition Service) is looking at those [procurement] schedules to see how well they operate in generating cost savings. It doesn't mean that this process should be used for everything.
There are some unique needs — or niche needs or lower volume requirements — where government-wide procurement is inappropriate. But I don't think we'll go back to heavy decentralization. If anything, we know the efficiencies that can result with creating a common identification of IT needs — and then obtaining these services from the commercial side by using a high volume of acquisitions as a driver for getting discounts.