Battered by repeated price cuts and reportedly sluggish sales, itlooks as if the HP TouchPad tablet is struggling in the market less than twomonths after it first hit retail shelves in July.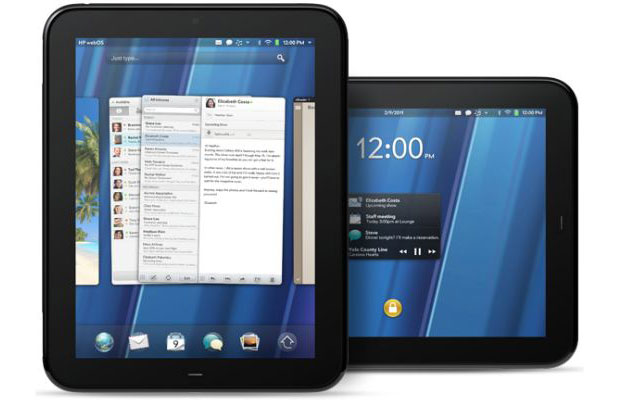 The HP TouchPad
The Best Buy retail chain sold only25,000 of the 270,000 units it ordered, AllThingsD hasreported.
Best Buy apparently refuses to pay for its unsold inventory ofTouchPads and demands that HP take them back. HP is reportedlysending a top executive to Best Buy headquarters in Minnesota todiscuss the issue.
"Unfortunately, the TouchPad is a me-too product," Carl Howe,director of anywhere consumer research at the Yankee Group, toldTechNewsWorld. "It's almost as good as the iPad and was initiallyoffered at the same price, and I think that hurt it in trying to get abeachhead with consumers."
The TouchPad was also hurt by a lack of apps, Howe said.
Best Buy spokesperson Paula Baldwin declined comment. HP's Palm unit did not respond to requests for comment by press time.
The Short History of the TouchPad
HP announced theTouchPadin February. In July, HPannouncedthat it would launch the TouchPad 4G on AT&T's mobile broadbandnetwork.
Several updates for the TouchPad followed, and TouchPad sales werereportedly sluggish at major retailers, including Best Buy, Wal-Mart and others.
Only 612 units of the 16GB TouchPad tablet have been sold onWoot so far, for example.
HP cut TouchPad prices three times in August, first offering a $50rebate, then knocking $100 off the price for a limited time, and laterstating that the $100 price cut was permanent, according to reports.
"That $100 price cut wasn't enough," Laura DiDio, principal at ITIC,told TechNewsWorld. "If you want to take on Apple, you must have theapps, and you must have an introductory price of $299."
HP's introductory pricing was $500 for the 16GB TouchPad and $600 forthe 32GB model.
Office supplies retail chain Staples reportedly sawgood sales of the TouchPad when it offered a $200 discount earlierthis month.
Staples spokesperson Carrie McElwee told TechNewsWorld the companydoesn't break out sales by product and declined further comment.
No Apps, No Sale
Sales of tablet devices are driven by apps, and the relative lack of apps forthe TouchPad is "critical," the Yankee Group's Howe said.
"If you don't have at least 100,000 apps, you won't make any headwayin the market," Howe added. "Apple has about 400,000 apps and Androidabout 200,000."
HP could perhaps have done better in supporting developers, Howe suggested.
"You really need to give developers a step by step process throughwhich creating apps for your platform will make them money," Howesaid. "HP's efforts are inadequate."
Time Is the Enemy
However, the real problem with the TouchPad is that it hasn't been outin the market long enough to really make an impact, Richard Shim, asenior analyst at DisplaySearch, toldTechNewsWorld.
"The iPad wasn't an overnight success," Shim pointed out. "Itleveraged a lot of the work that had been done on the iPhone, and it'sbeen out in the market longer than the competition."
Not only does HP need time to mature the TouchPad, but it also has todevelop a new skill set, Shim said.
"HP bought a new operating system. It's trying to garner a healthydeveloper community and help developers create good apps for thedevices," Shim explained. "These are new things for HP."
Slipping in the Sales Channel
Yet another issue HP faces with the TouchPad is its distribution channels.
"Apple has a huge advantage here," Shim said. "It has its own staff soit can control the environment, it knows there's always going to beInternet connectivity and there'll always be someone knowledgeable tohelp customers."
On the other hand, the TouchPad is battling other competitors forshelf space and customer attention at retail stores.
"With its own stores and its own environment, Apple has the ear ofconsumers almost exclusively," Shim said.