While working on a piece about bad decisions recently, I revisited Yahoo CEO Marissa Mayer's decision not to hire Academy Award winner and successful lifestyle author and blogger Gwyneth Paltrow for a lifestyle editing position…because she didn't have a college degree.
In doing so, I ran into a recent comment by Martha Stewart, the 'queen of lifestyle' who clearly is acting like Paltrow is a threat. Since there is no doubt that Stewart has been very successful as a CEO, this got me thinking that if Martha Stewart is scared of how well Paltrow is doing, and Stewart is a better CEO than Mayer, would Paltrow be a better CEO than Mayer?
If you've suddenly started to draw circles on paper to help figure out what I just said, that's because, like me, you remembered your symbolic logic class from college.
Let's explore the idea of Paltrow running Yahoo — and we'll close with my product of the week: an amazing new curved phone from LG.
Selecting a CEO
In looking at results from the outside, it often appears that boards of companies either seem to want to choose the most attractive person, or a personal friend, or they simply throw all the resumes the air and hire the person connected to the resume that lands on top. (I remember thinking that some of my professors gave grades in a similar fashion.)
Too many board members don't seem to match a candidate's skills and experience to the job. In fact, many times — as Yahoo did with Carol Bartz — they seem to think that CEOs are generic and interchangeable, and toss aside the notion that the CEO of a packaged engineering software company is not necessarily a natural fit for an online media company.
For Yahoo, you would have thought they'd start with a media expert, given that's the business the firm was in. Instead, they passed over their in-house media expert (who now appears to be lobbying to get that job), to hire a woman known for helping build Google, even though Yahoo had exited the search business and passed that function over to Microsoft.
To be clear, with its then-interim CEO Ross Levinsohn, Yahoo had an executive with a skillset that seemed to match the business that Yahoo was in. However, they forced him out in order to bring in Mayer, an executive that had been passed over at Google and was coming from a very different business. In fact, after reading the prior-linked article, it looks like Yahoo hired Mayer because she had good web design skills. If that's true, we should check to see if Yahoo's board members misplaced their brains before making that decision.
Disparate Business Models
Currently, Yahoo is in the media business. Their delivery mechanism is the Web, not TV or print media, but the underlying ad-based business model is the same. You create content that people want to see and then sell space to advertisers who sneak in and pitch products while the audience eagerly consumes the free content.
Google's model is very different, at least with regard to how they make revenue. They basically monetize a lot of stuff that doesn't belong to them, and then sell access to those people and organizations, as well as the information that defines them to advertisers.
In the meat world we'd compare Yahoo to a network and Google to more of a broker. Yahoo makes money off of its own stuff and Google largely off of giving people access to stuff that should belong to others. Google doesn't have to understand how to create compelling content, they just have to monetize it and make it easy for people to find. Yahoo actually has to create the content.
This means that the skills that Google should value more are those found in a data scientist — in other words, the understanding and manipulation of complex data models. For Yahoo, it's how to produce highly-popular content. Yes, both companies use the Internet, but so do Citibank and (healthcare provider) Kaiser. However, you wouldn't — or I hope you wouldn't — pick an executive from Citibank to run Kaiser. So, on the face of it Merissa Mayer has the wrong skillset, which is why she continues to struggle at Yahoo.
Gwyneth Paltrow
On the other hand, Paltrow understands the media business and has created a small, yet successful lifestyle company. Admittedly, her executive skills are light. But she understands content in a way an engineer never could, and if you consider Martha Stewart to be a successful CEO, it isn't hard to draw a line and suggest that someone with similar skills in a similar business should result in a more favorable outcome than occurred with Mayer.
Granted, at this moment Levinsohn would be a far better choice to lead Yahoo than either Paltrow or Mayer. But you could more easily cultivate Paltrow than you could retrain Mayer, because learning executive management tends to be far easier than becoming a subject-matter expert, particularly when you are talking about engineering and media backgrounds. Your stereotypical engineer tends to be anything but a great entertainer.
Wrapping Up
I wonder if instead of not hiring Paltrow for her lack of a degree, Mayer saw the real threat, which is that Paltrow could have grown into a strong CEO candidate, outshined Mayer, and eventually displaced her. That would actually make a lot more sense — as passing Paltrow over for a job she appeared expert in because she didn't have an unnecessary degree makes Mayer look stupid — and one thing Mayer is not, is stupid.
I do think however that unless Yahoo's business model changes, people like Levinsohn and Paltrow who understand media will be far more qualified to run the company than an ex-Google creative director.
Product of the Week: The LG G Flex 2 (Available This Spring)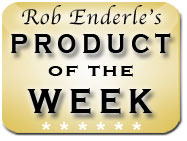 I don't often get a phone that I initially think is kind of stupid but then conclude is actually brilliant. The whole curved screen thing wasn't resonating with me until I tried the LG G Flex 2.
There are two places this phone just works: in your back pocket and in your hand. The curve bends with your butt in your back pocket and feels better when you hold it in your hand. Hold your hand up — it isn't flat. The curved phone fits right in your hand.
If you flip the phone on its face and set it on a table or other flat surface, you'll notice something else: The glass screen curves away from the table, which makes it far less likely you'll crack the center of the screen if you drop the phone. You'll still have edge issues, but the flex of the phone should reduce the damage, even there.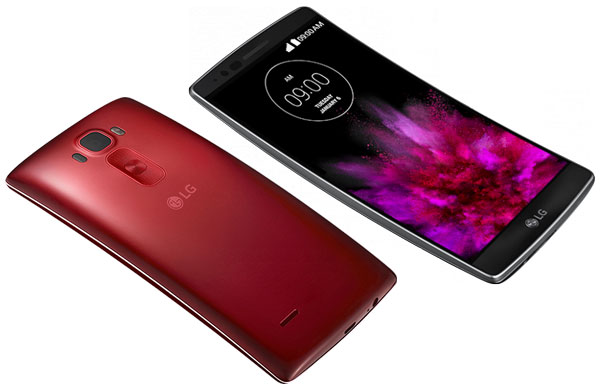 LG G Flex 2
The P-OLED display on this phone is amazing. The coolest part isn't how great it looks (it generally makes more traditional LCD screens look really dull), but how it goes into suspend. The image collapses into the middle, like an old TV set used to collapse, and it looks just incredibly cool. It has the new Snapdragon 810 technology as the brain, which provides better reception, sound, graphics and processor performance, battery life — and 4K support for external TVs and monitors.
This is also the first phone I've tried that has a "self-healing" plastic case. If the phone is scratched, you can rub your finger over the scratch a few times while saying "don't let my spouse find out I scratched his phone," and magically the scratch will disappear (you actually don't have to say those words, but don't tell your spouse, it'll be funnier).
Other key features are optical image stabilization and a 13 megapixel camera. By the way, in camera mode the phone actually seems to be easier to hold than a flat phone, thanks to the curve. Oh, it also has a feature I think should be required on all smartphones: a fast-charging battery that charges to 50% in about 40 minutes.
I actually think this phone feels and looks a lot better than the iPhone 6, which is kind of poetic since a lot of us think Apple stole the idea for the first iPhone from the LG Prada, which preceded it.
Currently, this phone is only available in Asia, so you won't be able to buy it in the U.S. until spring. But it looks to be well worth waiting for, so the LG G Flex 2 is my product of the week.