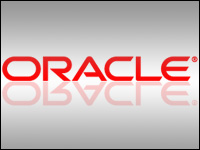 On the first day of OpenWorld, Oracle unveiled a slew of products designed to position the company as the preeminent cloud vendor: a high-end server; an upgraded flagship database, version 12c, which will be released early next year; and a range of new or upgraded applications for the cloud.
Although Oracle highlighted a number of apps during the first day, including Oracle Fusion, RightNow and Taleo, it reportedly ran out of time and was unable to present all of its new wares. Given Oracle's hyper-focus on everything cloud, there was a lot of attention paid to the latest iteration of Fusion, which combines Oracle's many acquisitions over the past year and has been structured to run both on-premises and on the cloud.
Oracle also said it plans to continue to build out its private cloud infrastructure, as well asadd Infrastructure as a Service to the Oracle Public Cloud.
It short, it has unveiled a complete cloud-oriented line of products — from the hardware to the database to the application layer.
The Exadata server, X3, can be coupled with the Oracle database, Java development tools, and other Oracle software to be delivered in a complete Software as a Service offering, as described by President Mark Hurd.
All Oracle, All the Time
Oracle's integrated approach to the cloud suggests it is going full press for this market — that it will pressure companies to use the Oracle line of cloud products and only the Oracle line of cloud products.
Certainly that was the impression that founder Larry Ellison gave in his address — he's been quoted as saying that Oracle cloud will feature its own software and services on "the fastest most reliable systems in the world — our engineered systems."
Softer, Kinder Message
On the other hand, it's not necessarily the case that Oracle is making a hard play for the entire tech stack, said Nucleus Research Vice President Rebecca Wettemann.
"Certainly they are offering complete Oracle cloud-based products from the database to applications," she told the E-Commerce Times, "but they are not saying companies have to go all-Oracle in order to use them."
Rather, Wettemann's takeaway from her first day at OpenWorld is that the company is drawing attention to its engineered systems, an area in which Oracle has always excelled.
"It wants to show how customers can optimize the hardware, the database, the application interface to deliver what they need and want," she said.
That is also the message with Fusion, Wettemann continued. "Oracle is saying that customers should have a choice — that they shouldn't be locked into the cloud or on-premises. And we have found that most companies do move back and forth in their own technology stacks."