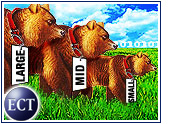 Licensing an application from a vendor — whether big, mid-size or small — and then watching it go out of business or be acquired is a worst-case scenario for many IT buyers. Even with the most carefully planned acquisition, it is rare that users do not experience some sort of glitch while the companies make the transition.
This scenario can unfold with a vendor of any size, but it is most likely with a small, privately held company. That presents CRM buyers with a dilemma: Go with the technology that is best-suited and priced for a particular need — in many cases, the small vendor's application — or follow the herd in its flight to quality.
The drawbacks are well known. Financial viability is an issue, and not just for the tiniest of companies. CRM vendors that specialize in the high end of the mid-market, once considered solid, now have financials so shaky it is hard for some analysts to recommend them to clients.
Integration is another issue. Despite the advances of Web services and other integration applications, such as Siebel's Universal Application Network, nothing compares with being an all-Oracle or all-SAP shop. True, some of the best overall IT operations consist of best-of-breed applications (usually the forte of small vendors) cobbled together. But the cost of this integration is borne by the company, not the vendor.
Importance of Innovation
It can be perilous to ignore the potential benefits of small vendors' applications, though.
Smaller vendors tend to lead the way in technology advances, said Denis Pombriant, vice president and managing director of Aberdeen Group's CRM practice. "Frequently, point applications are the ones that drive innovation," he told CRM Buyer Magazine. "A company may need a particular application because a vendor has recognized a new niche and built a solution for that particular business problem — and no other vendor has recognized it yet."
The integration issue works both ways for small vendors, Yankee Group program manager Sheryl Kingstone told CRM Buyer. Smaller providers often are able to do a better job leveraging a client's existing infrastructure, helping firms avoid entirely new implementations. She cited Massachusetts-based MarketSoft, which offers products that have helped financial services firms gain a comprehensive picture of their existing customers in order to cross-sell and upsell more effectively.
"This is the type of thing that — if it's implemented right — can make an enterprise more efficient," Kingstone said.
Classic Suite vs. BOB
In many ways, it boils down to the classic suite versus best-of-breed argument. Large suites, safer and better integrated, do not always offer the best feature sets. They also carry a lot of overhead in terms of management and administration, compared with the faster, more agile, usually J2EE (Java 2 Enterprise Edition) or .NET vendors that can better leverage existing systems.
Suites also have a distressing tendency to become shelfware, unused because companies either overestimated their IT needs or underestimated the complexity of the application.
Protective Measures
In the end, the decision to go with a small vendor should be based on a number of factors, including whether a company's future direction meshes with the vendor's direction (say it is planning to expand globally — will the software application support that growth?); how much of a competitive differentiator the application will prove to be for the company; and, of course, long-term viability.
There is no easy or foolproof way to determine this. But a stringent due-diligence process should turn up at least one or two red flags — if there are any.
1) Ask to see the books of a privately held company. Profitability is always nice but not really necessary. However, at a bare minimum, you want a company that has at least six months of cash on hand. Other factors to consider include the percentage of revenue that is plowed back into R&D, who are the major customers — and are they experiencing trouble? — and how much revenue comes from license fees versus services.
2) Ask about the customers. Do not allow a company to merely list generic categories — ask for specifics, with industry, size and even regional breakdowns. Obviously, if these profiles do not match your own, you may not be a good fit for this application.
Most importantly, get references of paying customers, not marquee corporate names that all vendors like to trot out — which usually get a reduction in price if they agree to serve as a case study for the vendor. Try to get references to companies that most closely resemble your own. For example, if you are a small sales company specializing in telecom services, ask for telecom sales references. If the vendor cannot provide any, then use that to try to get a reduction in price by offering to be its reference in that space.
Gaining Leverage
There is always something a company can use to get a handle on a vendor, Gareth Herschel, research director at Gartner, told CRM Buyer. "Ask yourself, how motivated is the owner or CEO? How realistic is the vendor's development schedule? Is the sales process well organized?"
If a company does decide to go ahead, he suggested that it "watch for significant diversion of resources away from product development and demand monthly updates of the product development road map — and let the vendor know you are attaching great importance to its claims."