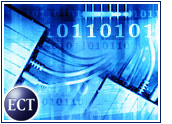 The dot-com boom propelled few firms higher than Cisco Systems. Sparked by the proliferation of Internet-related companies, demand for its networking gear and switches skyrocketed. Cisco went along for the ride, churning out profits and sales growth and barely sweating competitors like Juniper Networks and JDS Uniphase.
On the downside, the crash, which hit telecoms and dot-coms hard, did not spare Cisco. However, despite a rough 2001, the company was one of the first tech giants to recover its balance, thanks largely to cost-saving initiatives and strategic alliances. With some recent acquisitions in what it sees as key emerging markets, Cisco may be positioned to regain its titan status.
Thinking Small – And Big
The latest indication that Cisco may be about to break away from the pack again is a deal with BellSouth, one of the first old-line telecom firms to adopt the networking giant's optical equipment.
"Cisco had been viewed as a new-economy company in some ways [before now] and wasn't really trusted to handle the traffic of major telcos," IDC analyst Sterling Perrin told the E-Commerce Times. "This is a big step for them."
From Cisco's perspective, of course, the deal may be seen as just one of many small steps toward parlaying its networking prowess into more enterprise sales.
With several key acquisitions — most recently its US$500 million purchase of Linksys, which gave the company a share of the home and small-office networking markets — Cisco is eyeing several emerging sectors, including wireless and security, as cornerstones of a new growth strategy.
"We are already in the enterprise, so we make a natural selection for companies when they start to think about wireless," said Bill Rossi, vice president and general manager of Cisco's wireless networking business unit.
Tackling the Hurdles
Rossi told the E-Commerce Times that although some vertical markets, such as retail, already have embraced wireless networks, enterprises have been slower to adopt this technology. Security and deployment costs are some of the highest hurdles, but Cisco has tackled these obstacles, and Rossi believes it is only a matter of time before wireless local area networks (LANs) mature from optional to must-have technology.
"The research we've done to integrate wireless with wired networks, so that spread-out enterprises can have a seamless network wherever they go, [is] going to emerge as a strong selling point," he said.
Cisco already has a 30-plus percent market share of the wireless LAN sector, Rossi added, saying he thinks that percentage will grow over time.
Cisco Who?
In addition, Cisco is not assuming that its brand name alone will be enough to return it to prominence. Earlier this year, the company launched its first-ever TV advertising campaign. The campaign is part of a $150 million marketing push meant to send the message that Cisco is not just a back-room networking gear seller anymore; rather, it supplies enterprise offerings that run the gamut from wireless to security.
Some analysts have expressed concern that Cisco might back off its research and development efforts in the face of the economic slowdown as a way of preserving cash reserves. However, Rossi said, the pace of development within the company remains rapid. IP telephony for both wired and mobile phones is one prominent example.
With a Little Help…
Going forward, Cisco no doubt will lean on the boatload of acquisitions it made during the boom and bust eras. Companies like Linksys, Allegro Systems, PixStream, Hammerhead Networks, Navarro Networks and SignalWorks all are helping drive new products in various business segments.
Gartner analyst Michael Haines said Cisco also is aiming to gain a reputation as a good partner, with a recent push to improve profitability of its existing partners serving as an impressive jumping-off point.
"They're making it clear they value their partners," Haines told the E-Commerce Times. "It could have a big impact in the near future."
Increasingly, it looks as if that future could be quite bright.