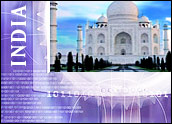 As more U.S. firms contemplate whether to send work overseas, a new twist is developing that could make the outsourcing debate even more animated. India-based software firm Infosys Technologies has announced that it will be opening a business-consulting practice in the United States.
The company expects to hire approximately 75 people within the next year and 500 people within the next three years. This move, which can be viewed as a kind of reverse outsourcing, is likely to be replicated by other global firms, according to Phil Fersht, Yankee Group senior analyst. He told the E-Commerce Times that Infosys may be one of the first companies to employ the tactic, but it will certainly not be the last.
"Indian companies have realized where the money is, and that's in the U.S.," he said. "So, that's where they're going to expand their businesses."
Hello, Uncle Sam
Infosys is not making the move to U.S. soil to be a pioneer in reverse outsourcing, according to company spokesperson Chelsea Hardaway. She told the E-Commerce Times that the firm's main intention is to provide affordable consulting services in the United States that can draw on India's productivity.
"There's just been a backlash against outrageously priced consulting," she said. "Our goal is to give clients a much higher return on their investment, and to make consulting more accessible to clients."
She added that recent malaise in the consulting industry has led to a wealth of talent that is waiting to be plucked by Indian firms like Infosys. If more Indian companies decide to emulate the software company's move, U.S. consultants could find themselves with Bangalore bosses.
"Right now, we can cherry pick talent from top consulting firms," Hardaway said. "That, combined with being able to do work on a 24-hour basis, will be very compelling for our clients."
Outsourcing Debate
Infosys is not denying that by establishing a U.S. and India connection, it may spark further conversation in the outsourcing debate. A day before the Infosys announcement, IBM noted that it purchased Indian call center operator Daksh. The deal will position IBM as a leader in providing outsourced IT services.
Hardaway said that the Infosys and IBM announcements represent two different directions in global outsourcing. She believes that Infosys path is a brighter one.
"We're building on what's already in place," she said. "We're not slashing jobs and burning parts of the company. This is more optimistic growth, it's more organic."
Fuel for the Fire
Hardaway also believes that when companies in India and other countries establish a U.S. presence, it may balance the outsourcing trend.
However, it also has the possibility to make the debate even more volatile, says Fersht. "This will accelerate the controversy, because the big trend right now is business practice outsourcing, and having these companies come to the U.S. will give U.S. companies more incentive to do even more outsourcing," he said.
Another trend that is due to continue is the transition of skills from the U.S. to India. Fersht noted that one technique that is increasingly used is shadowing, when an outsourcing company sends an Indian employee to the U.S. for training. The Indian worker learns a specific job from a domestic employee and then goes back to India to replicate the work.
Fersht said that one in five U.S. workers who have been shadowed have ended up getting laid off. As shadowing becomes more common for growing Indian firms, the strategy could add more fuel to the already blazing controversy.
Get Used to It
Because the clients of some companies have expressed concern or even outrage about outsourcing, the use of U.S. offices for offshore companies could become very popular, Fersht said. And with that kind of success, there is a potential for the trend to become widespread.
Already, Fersht has seen interest in this tactic from major U.S. banks whose customers have expressed wariness about their information being shipped overseas. The use of a domestic office for offshore outsourcing could allay those fears.
"It gives customers more security and confidence when the business is managed in the U.S.," Fersht said. "That means you'll see outsourcing companies setting up shop here in order to have a sales presence and grow their business."