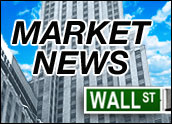 News that Iran had seized British naval vessels and sailors in the Persian Gulf rattled the U.S. stock market Monday, nullifying any positive impact from two major mergers in the banking and real estate sectors.
The news from Iran overshadowed Wachovia's US$14.3 billion takeover of Alabama-based SouthTrust and the $3.5 billion merger of commercial real estate titans Chelsea Property Group and Simon Property Group.
Stocks traded near flat all day and finished in the red across the board. The Dow traded lower by 44.94, closing at 10,371.47. The Nasdaq lost 12.35 to end the day at 1,974.38 and the S&P shed 4.70 to close at 1,130.32.
Major Events Ahead
Some have predicted a subdued stock market for the next week or more as investors await two big events slated for the end of the month: the transfer of power from the United States to a sovereign Iraqi government and an interest rate decision from the meeting of the Federal Reserve open market committee.
Investors might also be anticipating the second-quarter earnings season, which will kick into gear in early July as well.
Oil Down, Dollar Mixed
Oil prices eased again Monday as Iraq began exporting again after a sabotaged pipeline had been repaired over the weekend, ending a six-day shutdown for oil shipments. Crude oil futures were down a full dollar to $37.70 in New York, but remained more than 20 percent higher than a year ago.
The dollar, meanwhile, lost ground against the Yen, as expectations that the Japanese central bank will move even more aggressively than the United States to raise interest rates and stifle inflation made Japan's currency a more attractive investment. The greenback was slightly higher against the Euro.
Elsewhere, the Federal Reserve said Monday that Alan Greenspan had officially been sworn in for his record-tying fifth term as chairman.