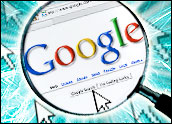 In a move to attract more local businesses to its brand, Google on Monday launched a service that allows customers to print out discount coupons for local merchants from Google Maps.
The new service targets value-conscious consumers with more than 20,000 coupons supplied by Cox Enterprises' ValPak Direct Marketing Systems. ValPak is best known for direct mailing light blue envelopes overflowing with discounts from local merchants such as pizza shops, laudromats and hardware stores.
Google is opening the service to businesses of all types — at no fee. Companies may submit coupons directly to the search engine index. Links to the digital discounts will appear automatically when Google users search for local businesses on the mapping site.
Discount Strategy
Google's new strategy one-ups offerings from rivals Yahoo, Microsoft and AOL as the big four strive to add tools and services that will attract more visitors. More visitors translates to more opportunities for click-through ad revenue, which is Google's bread and butter.
Google plans to give advertisers the option to promote a coupon offer in the coming months. That strategy offers a way for advertisers to track conversions more effectively by counting how many customers redeem the online coupons associated with their ad campaigns.
"This initiative brings together the online and offline worlds because you have to redeem the coupons in the store," Greg Sterling, Principal Analyst at Sterling Marketing Intelligence, told the E-Commerce Times. "Now local businesses can determine how Internet marketing influences the transaction. That is very compelling."
Compelling Customers
Google has two challenges, though: compelling customers to visit Google Maps and download the coupons and compelling companies to create new coupons for them to download. Google seeded its new service with ValPak coupons, but that may not be enough to generate repeat visitors.
"Google has to publicize this," Sterling asserted. "If consumers don't show up and start using the coupons, then there won't be any incentive for the local businesses to create them. By the same token, if the local businesses don't create them, Google may not have enough content to keep customers coming back to search for more."
Google's Hope
Of course, Google hopes the new service will take on a life of its own to create a simplified advertising vehicle that becomes an attractive destination for coupon-clipping searchers. While it is a free service for businesses at launch, analysts said it could be a money-making proposition for Google long-term.
Sterling expects the market for local search to grow to US$9.9 billion in 2010, from $3.5 billion today. Google's coupon initiative could contribute to those numbers.
"Consumers love coupons," Sterling noted. "There are billions of dollars of coupons that are issued and redeemed in the offline world. Local businesses are familiar with coupons, so there's no education to be done here. It's just really a question of publicizing the opportunity to local businesses."
Google has not announced its plans for drawing visitors to Google Maps. The firm could not immediately be reached for comment.