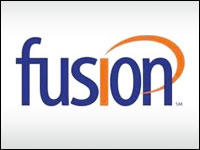 Fusion this week launched Contact360, an enterprise cloud contact center solution developed in collaboration with Technology for Business, the long-time partner it acquired earlier this month.
"Fusion will be offering a clear migration path to the cloud for TFB's Fortune 500 enterprise and government customers, and will sell into our own base of 13,000 business customers," said Jan Sarro, executive vice president for marketing and business development.
Although the competition includes such dominant players as Salesforce.com, Cisco and Avaya, "Fusion believes that its single source cloud solution distinguishes us in the marketplace and will provide a compelling offering for enterprises seeking a complete solution with one contact, one contract, and one invoice for all of their communications requirements," Sarro told CRM Buyer.
Traditional contact centers have been slow to move to the cloud, but those who have, "have experienced significant benefits," commented Rebecca Wettemann, VP of research at Nucleus Research.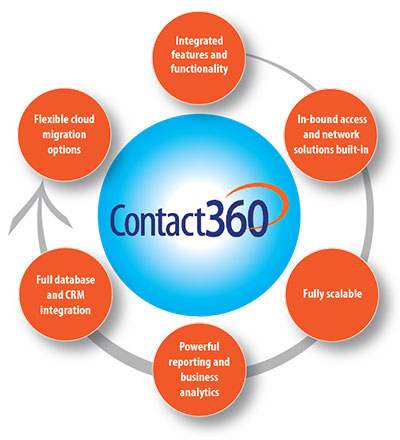 "The ability to integrate new channels, change processes over time, and scale for peak volumes are all better managed by a cloud contact center," she told CRM Buyer.
What Contact360 Does
Contact centers have five types of technology, though not all of them offer all five, according to ContactBabel.
These are the technology types:
Contact center functionality — that is, CD/PBX-type functions;
Desktop applications, including CRM, customer management systems and agent desktops;
Management applications, including workforce management, call recording and intelligence;
Enabling technology, including security, databases and middleware; and
Other hardware, including IP phones, PCs and headsets.
Contact360 combines advanced contact center features with hosted voice and unified communications, Fusion's Sarro said.
Its functionality is fully integrated, with access, data and managed network services built in.
"DIDs, toll-free and circuit solutions — including Internet access and MPLS — are managed end-to-end with 24x7x365 monitoring, maintenance and support," noted Sarro.
Fusion solves three primary contact center problems: long hold times, multiple calls to resolution, and idle agent wait times, Sarro remarked.
Its customer interaction management platform fully integrates resources and information, which allows for data-driven, schedule-based, statistics-based, priority-based, multimedia-based and skills-based routing, she said, so calls "are delivered to the right agent at the right time."
Customers are given options for scheduled or Web-based callback, which improves service levels, network efficiency and response times, while enabling staff reductions, Sarro added.
Contact 360 is a SaaS solution, but "we are not a virtual contact center and don't offer on-demand workforce management," she emphasized.
Most contact centers use several different technologies from various vendors, noted Natalie Petouhoff, principal analyst at Constellation Research.
However, "the idea that customers can focus on increasing productivity and improving their customers' experience instead of having to manage multiple vendors delivering individual products is key to future successful customer experience management and long-term customer lifetime value," she told CRM Buyer.
Playing Nice With CRM
Contact360 integrates with Salesforce as a standard CRM integration, Sarro said, but Fusion also "offers an open development environment supported by … expert software developers. Our experience includes working with the major CRM providers as well as lesser-known, even home-grown CRM packages."
Fusion's solution "was built to flexibly offer seamless database, CRM and third-party application and systems integration," she said.
Benefits of the Cloud
There are several players in the global cloud-based contact market space, which will grow to nearly US$15 billion by 2020, at a compound annual growth rate of 26 percent, according to Research and Markets.
"The cloud makes possible the delivery of enterprise-level solutions to businesses of any size, [while] eliminating the cost, footprint and significant IT staffing burdens required to manage and maintain a supporting communications and data infrastructure," Sarro noted.
"The cloud contains Web, social and other channels that weren't a factor before," Denis Pombriant, principal at Beagle Research Group, pointed out.
"This changes the service paradigm from one that's phone-centric to one that's more customer-focused," he told CRM Buyer, noting that it's "easier to think of the unified customer care center from the Web than as a stitched-together set of media."