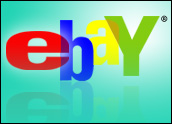 A French court has ordered eBay to pay US$63 million in fines in a lawsuit that alleged the auction company didn't do enough to prevent fake versions of high-end goods from being sold by its members.
The court commanded eBay to pay Louis Vuitton Moet Hennessey, or LVMH, a French conglomerate of luxury brands, after it found the online auctioneer could have done more to stop sales of knockoff items such as Louis Vuitton handbags.
The court also barred eBay from selling four brands of perfume — those from Christian Dior, Kenzo, Givenchy and Guerlain — on Web sites that can be accessed from France. The Commerce Court in Paris also ordered eBay to post a full copy of its ruling to its French Web site within three weeks.
Shares of eBay stock closed at $27.33 Monday, down 1 percent.
Hurting Customers
eBay, which has maintained that it operates a robust monitoring program that enables copyright owners to have auctions stopped by notifying eBay if unauthorized items are posted for sale, intends to appeal the ruling, spokesperson Catherine England told the E-Commerce Times.
The battle isn't actually over copyright protections, as LVMH claims, eBay said, adding that it has become a focal point for some brand owners to gain more control over e-commerce in general. The company also noted that it believes the ruling represents a loss for small businesses selling online and consumers.
If allowed to stand, the ruling would create a business model in France that restricts consumer choice, eBay said, adding that it worried the ruling could extend to second-hand and used items as well.
Doing Its Part?
eBay has an active partnering program with brand owners that results in thousands of listings being pulled each year, England noted, with the company spending more than $20 million each year to investigate such sales. When eBay finds counterfeit goods on its sites, it takes them down, she added.
The court took the side of LVMH, saying that eBay made serious errors by not stopping the sales of fakes that sellers claimed were genuine articles from six of LVMH's divisions, including its Christian Dior Couture clothing line and its Malletier luggage brand.
The decision sets an important precedent by not letting eBay off the hook for the actions of its users, LVHM said.
The decision came less than a month after another court in France ordered eBay to pay a much smaller sum to Hermes after it found eBay responsible for the sale of three of the company's bags, two of which were later determined to be fakes. eBay is also facing a suit from a consortium of traditional auction houses in France claiming that the Web-based auction platform is being used to trade illegal items, including stolen goods.
Responsibility and Reason
The case is important because it speaks to how much responsibility eBay has for making sure the sales being conducted by its members are legal and conform to the regulations of the dozens of countries that it operates it today.
Just as Google has been able to defend itself against copyright infringement in the past by complying with take-down requests when copyrighted material ends up on its sites, such as YouTube, eBay has been able to show it does what it can to monitor the massive flood of auctions on its site every day, Forrester Research online retail analyst Carrie Johnson told the E-Commerce Times.
Still, the copyright issues are another part of the overall security and trust issues that eBay has wrestled with during its history and is especially confronting now that growth has slowed, new competitors arisen and as the safety and security expectations of online consumers have risen considerably.
"It all comes under the same umbrella of trust," Johnson said. "By its nature, the eBay platform is meant to be as open as possible, and when you start from a philosophy of openness, sometimes it's harder to gain the controls you want to assure people everything that's taking place is above board."
Reducing Fraud
From phishing and sniping to the sale of illegal and counterfeit goods, eBay's trust issues have long been an issue for the company, Gartner Vice President Avivah Litan told the E-Commerce Times.
"eBay devotes an enormous amount of resources to weeding out fraud and keeping the platform clean," Litan said. "There may be a perception that eBay is not as eager to do that because the fact is that it makes money on all the sales that take place, but the fact is that it needs to make its users feel secure to keep them buying and selling."
This year, eBay has made a push in favor of its PayPal service as a way of reducing exposure to fraud, for instance, promising guarantees for auctions that use the payment method. "The bigger question for eBay is whether the courts are going to hold it responsible for those things that inevitably fall through the cracks," Litan added.