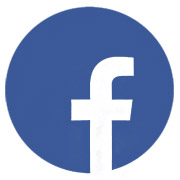 One short year ago, Facebook had virtually no presence on the mobile platform, at least in terms of ad activity and monetization. Today, it's not only flourishing but showing real signs of leading the pack one day.
The latest indicator comes from eMarketer, which on Wednesday released upwardly revised projections for Facebook's ongoing momentum in this space.
Among eMarketer's findings is that Facebook will see its share of global mobile Internet ad revenues reach 15.8 percent this year, up from just 5.35 percent in 2012. That was the first year that Facebook had any mobile ad offerings.
eMarketer previously estimated Facebook's share of mobile ad revenues worldwide would reach 12.9 percent this year.
'A Dramatic Shift'
Much of this shift was preordained by consumers, Clark Fredricksen, a vice president for eMarketer, told the E-Commerce Times.
"Facebook along with many other major Web platforms have seen a dramatic shift in user behavior in the last two to three years, in which they moved from the desktop to tablets and smartphones," Fredricksen explained.
"As users made it more clear they preferred and would be using those platforms, it was up to the platforms to develop strong user experience and strong ad products that would work well no matter which device the consumer used," he added.
Facebook did answer the call, Fredricksen said: "It has done a good job of developing a user experience in an ad experience," he said. "The result is that, as more users shifted to mobile, Facebook was able to shift revenue in that direction as well."
'Google Isn't Going Anywhere'
Facebook is not the top mobile ad provider, though. That honor goes to Google, which eMarketer estimates will grab 53.17 percent of the worldwide mobile ad market in 2013, up slightly over 2012.
The overall mobile ad market worldwide is expected to grow 89 percent to US$16.65 billion in 2013, eMarketer estimates.
Google, in other words, is not necessarily quaking in its boots at the news of Facebook's burst of momentum, said Sarah Derry, social media and video expert at SWC Technology Partners.
"Google is the largest search engine in the world and owns the second-largest — YouTube," Derry told the E-Commerce Times. "Google isn't going anywhere."
Indeed, "while Facebook's mobile ad growth is impressive, it still lags far behind that of Google and isn't projected to come anywhere near Google's lead in the next three years," said Keith Trivitt, director of marketing with MediaWhiz.
There is plenty to go around, Trivitt told the E-Commerce Times. "Mobile is growing at such a fast rate, and with so many new forms of mobile advertising coming on board each year, there is plenty of growth in mobile ad spend for both companies to feel comfortable."
Behind Facebook's Boost
Still, it's worth delving into the reasons behind Facebook's sudden burst of momentum on mobile, if only so that other players can replicate it. The formula it used, however, is a mystery, Trivitt said.
"Facebook's mobile ad growth is largely due to the fact that its core audience remains teens and twenty-somethings who use mobile devices constantly and have largely forgotten about their desktops and even their laptops," he explained
Moreover, Facebook's application is "fast and easy to view, " Derry noted. "Who wouldn't want to advertise here? Many brands have had success with advertising on Facebook, and adding a mobile component makes it even more appealing."