The enterprise demand for mobility has remained steady and even increased, despite budgets for mobility initiatives being cut during the current global economic downturn, according to a new Aberdeen Group study "More Mobility — Less Budget: Enterprise Strategies in the Current Economic Downturn."
The study measures how Best-in-Class companies — those that are performing in the top 20 percent across multiple metrics — are managing to maintain or increase their level of mobility support even while budgets are dwindling. These companies have found additional efficiencies through consolidated central device management and security, judicious and selective outsourcing of some support functions, and driving compliance to IT standards for mobile devices, whether enterprise- or employee-procured.
The use-case for increased worker productivity, improved customer intimacy, and a more responsive and flexible organization that adapts in real-time is widely understood now. It may seem cliche, but with fiscal constraints the way they are, the solution for businesses is really to try to work smarter and try to do more with less.
Firmly Entrenched
It is a rare occurrence to find a company without some sort of mobility initiative in place today. If the economic crisis had occurred 12 to 18 months earlier, perhaps enterprise mobility would be at greater risk. Instead, we find it firmly entrenched in the workplace. Mobility is with us for the foreseeable future and has become a requirement to compete in the new economic landscape.
Enterprise mobility has passed the tipping point, as the need to keep enterprise workers in touch no matter where or when is now a given. In the December 2008 Aberdeen report "Beyond Wireless — The State of WLAN 2008,", 87 percent of the 292 responding organizations had already empowered mobility with WiFi, and 86 percent of them had done so two years ago or earlier. Over 75 percent of the Best-in-Class were streaming video, and 41 percent had already integrated mobile voice services over their wireless data network.
Figure 1 shows that since 2006, enterprises with mobility initiatives have increased dramatically. During this period, the percentage of respondents who had a mobility initiative in place increased 42 percent, while the percentage of those who had no plans for mobility decreased by 93 percent.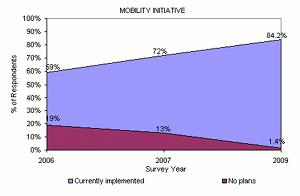 (Figure 1: Mobility Initiatives Over Time – click to enlarge)
Companies with no plans to implement a mobility initiative are approaching zero, and fewer and fewer companies are planning on implementing such an initiative but have yet to begin it.
While the move to mobility has gained enough momentum to appear unstoppable at this point, there are certain benefits that Best-in-Class companies see. These companies are seeing a 40 percent increase in employee productivity, 35 percent improvement in customer satisfaction, and even as much as 25 percent increases in employee retention (Figure 2).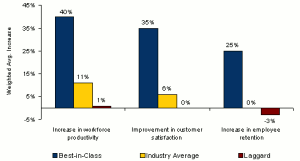 (Figure 2: Benefits of Enterprise Mobility – click to enlarge)
These are benefits no company wants to do without. The organizational agility, flexibility and responsiveness enabled by enterprise mobility have truly become a competitive necessity in today's global marketplace.
The increase to employee productivity is especially interesting as 69 percent of organizations surveyed said this was their top business pressure. Other pressures reflected in the study show the central role that mobility has taken in the enterprise.
It is unusual during a severe economic downturn to see a relatively recently adopted technology already secured in its importance and relatively immune to program termination.
Finding a Way to Reduce Mobility Cost
While it is clear that enterprises appreciate the value mobility brings in increasing worker productivity, they are becoming relentless in their efforts to drive down program cost, resulting in:
Fewer company-procured devices budgeted
More employee-provided devices accepted for business use
A shift toward device compliance and away from device standardization
A bias toward reducing in-house staff support and a migration toward outsource services where feasible
As a consequence, we expect that the shift toward employee-provided mobile devices will continue, and we will find a greater variety of mobile platforms and applications connecting to the company network. The influx of employee-procured mobile devices onto the company network is a growing trend. In the short term, it can provide the organization with a lower-cost path to broader mobility capability.
This is a thorny issue for enterprises to wrestle with, because while it saves money in the short term, this expediency introduces new risk with regard to corporate liability. Determining who pays for carrier service and data costs; lost, stolen or hacked devices; and the tax and legal implications of device ownership and control can be an IT, accounting and legal nightmare.
Technology can provide at least a partial solution.
Best-in-Class companies insist that all transactions over public wireless networks take place within the confines of a Virtual Private Network (VPN) at a minimum. They are also proactive in securing the network, data and the devices, with the best practice being "on-device" encryption of data and all removable media. This is to protect the organization in cases where remote device lock and kill isn't adequate.
Working Smarter
Best-in-Class enterprises are not curtailing support of their mobility initiatives.
The case for increased productivity, improved customer intimacy, and a more responsive and flexible organization is needed now more than ever.
Best-in-Class companies are responding proactively to the increased complexity and power of new mobile devices by providing advanced training for their support teams, and they are judiciously outsourcing support services where the economics of doing so are to their advantage.
To mitigate the risk and complexity of the influx of employee personal devices being used for business, these companies are requiring their employees to comply with IT standards for security, authentication and access.
Mobility has won a permanent place in the enterprise competitive arsenal, and is only increasing in importance as a younger demographic enters the workplace. Ultimately, mobility is becoming the convergence point for new information and data distribution services, including unified communications, mobile Software-as-a-Service (mSaaS), and the truly mobile Internet.
To obtain a free copy of the "More Mobility — Less Budget: Enterprise Strategies in the Current Economic Downturn," please click here.
---
Andrew Borg
is a senior research analyst for wireless and mobility at Aberdeen Group.
---