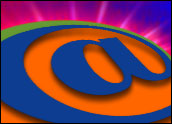 E-mail marketers anxious to see that their opt-in mailings are not mistaken for spam are finally seeing brighter days, new research suggests. While the journey to the customer's inbox is getting easier, however, passive marketers will face tough challenges from smart competitors who are quickly learning how to use e-mail tracking, metrics and customization for high returns.
ISPs and marketers are, more than ever, on the same page in terms of serving opt-in e-mail receivers. Both are focused on making sure that opt-ins get what they want. Nobody can deny that the opt-in's inbox journey has been rocky — trampled on by spam-sniffing software unleashed to resolve the real junk-mail crisis. ISPs and marketing executives are now doing serious reality checks to figure out how to reach those who choose to get information while continuing the fight against spam.
"The ISPs have been incredibly forthcoming and cooperative working with industry groups such as the The Email Sender & Provider Coalition," said David Daniels, research director, JupiterResearch. "Such efforts have improved the understanding — and, in some cases, the cooperative adoption — of things such as SPF, SenderID and Domainkeys."
Spam as Foil
After all, e-mail as a marketing tool has, at least in theory, been unbeatable. If you are a marketer, why spend big bucks on a limited number of snail mail postings when you can send so many more by e-mail at a fraction of the cost? Why wait for snail-mail feedback when you get immediate feedback and orders online? Why put up with outdated mailing lists or depend on printers' schedules that cannot keep up with new product announcements?
Sooner than you could say "click through," opt-in lists were born and company newsletters were launched. Invitations for customer feedback, event signups and purchases took off.
So, what did go wrong with e-mail marketing in practice?
In a word, spam. Information overload and e-mail user fatigue have also come into play. E-mail broadcast campaigns going out to many faceless recipients with no real pulse on their segmented buying interests have not scored well. A countermovement grew up of software vendors promising to fight the e-mail deluge with e-mail filters.
The trouble is, marketers with lists of earnest opt-ins and their opt-in prospects both suffered. While anti-spam technology was a breakthrough, the false-positives — e-mail filtered incorrectly, sniffed out as spam and blocked — were a genuine headache for marketers.
Less Bounce to the Ounce
In 2006, however, the picture is changing. Deliverability rates in e-mail were looking better as of Q4 2005, found Lyris Technologies, an e-mail marketing software and services company. The combined average gross deliverability rate for permission-based e-mails rose by 2 percent, from 87 percent in the third quarter of 2005 to 89 percent in Q4.
Best-of-class ISPs are less likely to block opt-in mail, Lyris also learned. Users with one of the top ten U.S. service providers were 21 percent more likely to get their opt-in mail successfully than those using the bottom 10 providers: 97.5 percent versus 76.4 percent, according to the Lyris "ISP Deliverability Report Card" published in February. U.S. providers improved gross deliverability 1 percent in Q4 as opposed to Q3.
Delivery rates should continue to improve, Daniels told the E-Commerce Times. "JupiterResearch believes that deliverability rates will surpass 90 percent on average during the next few years," he said.
It's evident that anti-spam filtering has improved over the past several years, according to Teney Takahashi, market analyst, The Radicati Group. Instead of simply searching for keywords — Viagra, Rolex — today's filters use statistical reasoning, Takahashi noted, potentially leading to "a higher degree of accuracy and therefore a lower rate of false positives."
The increased sophistication of an application like EmailAdvisor is playing a "major role" in reducing blocked mail, according to Dave Dabbah, director of sales and marketing director at Lyris. As the name suggests, the EmailAdvisor system lets permission-based marketers know more about the content's deliverability.
The marketer, in turn, is able to pay attention to changes that will improve deliverability. "The very concept of being able to test how an ISP will react to subject lines and content has played a role in reducing false positives," said Dabbah.
Simply put, marketers are trying to do what they can to reduce the risk of opt-in e-mail not seeing the light of day. This makes good business sense, Dabbah believes. "The more testing that marketers do prior to delivering mass campaigns really goes a long way to improving their relationships with their customers and ISPs," he remarked.
Fewer False Positives
In 2003, most filtering software had a false positive rate of between 1 percent and 10 percent, according to estimates, but that rate is lower today, Takahashi said. "I would say the rate today is below 1 percent. Having a 10 percent rate of false positives would be very high. Also, the large volume of blatant spam helps to push the false positive rate lower," he pointed out.
Marketers have become better at staving off bounces, noted Shar VanBoskirk, senior analyst, Forrester Research. "Smart e-mailers are very diligent about their deliverability monitoring," she told the E-Commerce Times. "They test each message before it goes out, so they know if it is likely to be delivered. They watch bounce rates after mailings. They really focus on creating relevant messages that their customers will want to receive."
Marketers can't get too comfortable just yet, however. There is ample room for improvement, says Daniels.
In the next four years, costs of erroneously blocked mail will drop by as much as US$15 million, but by 2010, these costs will reach an estimated $92 million — and this kind of money still represents a significant business cost, he cautioned, which marketers must try to further reduce. This year, the cost is an estimated $107 million.
Less Big-Band Razzle
"Marketers themselves are often the cause of incorrectly blocked mail," Daniels commented. "We've seen marketers begin to move away from broadcast tactics, which can often be confused as those of a spammer." Marketers are refining their tune in the form of tailored messages targeted to specific circles rather than to the universe.
Hewlett-Packard, a company that is aggressive in getting its e-mail marketing communications just right, wasn't always at the top of its form.
"Our tendency was wanting to give it all at once to customers and hoping customers would be interested. We learned that with e-mail, it has got to be relevant," said Karl Robertson, manager of HP's U.S. eMail Marketing Program.
The working mantra now for Robertson and his team is to "touch the right customer with the right content at the right time. That's always the goal."
A case in point is HP's "Technology at Work" newsletter program. Built over the last five years, TAW serves as a way to beat the company drums on news, product promotions and product updates. HP uses e-mail response data and Web site data to track direct-through e-mail sales, support and reader preferences.
"Not only do we track overall newsletter response," said Robertson, "but we can also sort the data to look at other things, like article performance. Being able to report on article results helps to improve content quality by the different sections of the newsletter."
Because TAW is personalized, not all articles are delivered to all customers.
A number of valuable lessons may be learned from e-mail marketers like HP, VanBoskirk said. "They talk to their customers regularly. They conduct quarterly surveys of their e-mail recipients about what e-mail content they value, and they do multi-variable testing on each e-mail they send to optimize the different sections of content in their newsletters — and also the layout and combination of content elements."
Dabbah gave high marks to The Food Network as a "great example" of a company serving the right content to the right audience via two separate newsletter streams — ideas and product information — and special e-mail marketing programs that whet the appetites of varied readers, for example, a "newsletter event" for four weeks of great grillings or a newsletter for 12 days of great cookies.
Wells Fargo, fits JupiterResearch's Daniels' idea of an organization that uses e-mail cleverly across channels. The company optimizes each mailing, he said, so that it's informative and relevant to customers.
Eyes on the Future
Are all those exercises in feedback and metrics really worth it? E-mail marketing represents solid revenue potential, but not all marketers are leveraging that potential, noted Daniels.
Only 33 percent of marketers segment and target their customers by click behavior in the e-mail, he stated. "The vast majority of marketers mail to the same subscribers over and over again, regardless of their engagement, without any attempt to target them in hopes of changing their behavior," he observed.
"We're just starting to scratch the surface," said Daniels. "The fate and power of e-mail marketing are strong."
The fate of e-mail marketing is in marketers' hands, he believes. "It is up to them to use all of the tools and information at their disposal, which will make for more relevant, better performing mailings."
HP's Robertson has a similar view of how e-mail is maturing. "E-mail is just getting its legs," he stated. The best thing to happen to e-mail, he added, was for the spotlight to move on to IMing (instant messaging), blogging and RSS, and for e-mail to mature into personalization. As a result, there's a stronger focus on targeted touch, where quantity doesn't matter as much as quality, and where the customer defines what is relevant."
Numbers compiled by Forrester Research support general optimism that e-mail will not go away any time soon as a popular marketing tool. In its survey completed in Q4 of last year polling 247 marketers, 94 percent of respondents were either currently using e-mail, piloting e-mail or planning to pilot e-mail in 2006.
However, e-mail is in for a sea change, Forrester's VanBoskirk says, at least for smart marketers who see beyond the inbox:
"I think e-mail will go away as a stand-alone channel, as marketers get better at integrating it with their other direct efforts. I think what we are going to see is that smart marketers no longer send out individual e-mail campaigns, but rather create e-mails that are part of marketing conversations. These may start with a direct-mail piece, followed up with an e-mail, and concluded with an SMS message or subsequent direct-mail drop."
Dabbah pointed to a similar development: "Companies are increasingly integrating e-mail marketing results with the rest of their organization. The idea that a potential client clicked through on a specific link and 24 hours later received a FedEx package with marketing material promoting that product [suggests] integrating e-mail marketing with other marketing channels is the wave of the future."
HP's Robertson, similarly, is emphatic about seeing e-mail as "part of the whole, not the end unto itself." E-mail, he explained, needs to play strongly with Web and other direct marketing tools. "Remember, the purpose of e-mail is to send a customer to the Web site or other marketing activities, such as events."
Competitive Times
If e-mail marketing is tougher than it's ever been, it's because the bar has been raised: With marketers getting smarter about tailoring their messages to whet interest, e-mail marketing experts say that it's no longer enough to just use e-mail as a pipeline without thinking carefully about what type of message will be of high customer value and will bring a response. When e-mail marketing is done to HP's exacting standards, Robertson's observation about payback might be worth bearing in mind:
"We are able to measure revenue and costs to ensure powerful returns. If it costs only pennies to send, and you get the CIO of a Fortune 100 company responding to an article in the newsletter, writing back with his comments — not to mention the power of just getting this person to read it — you have something that is hitting home and providing return."