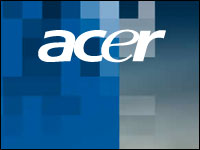 Acer has suddenly postponed the launch in China of a smartphone called the "Acer CloudMobile A800."
When journalists went to the expected launch in Shanghai, Acer reportedly told them it had been canceled for internal reasons. Acer and Google are not commenting publicly — and neither company responded to our request to comment for this story.
However, speculation is rampant that Google — one of Acer's main clients — objected to the launch of the device because it sports the Aliyun mobile operating system developed by AliCloud, a subsidiary of the Alibaba Group.
Alibaba has flatly denied that Google pressured Acer into pulling the device.
Acer Needs Google
Although it certainly appears that Google is responsible for the cancellation, that is by no means certain, James Brehm, senior strategist and consultant at Compass Intelligence, told the E-Commerce Times. "It could have been a problem with the device or Aliyun. Such glitches before a launch are not unheard of."
That said, "it wouldn't surprise me if Google did force Acer's hand with this," he continued.
Acer needs Google more than Google needs Acer, Brehm said, "and they would probably have to bow to any pressure from Google."
The China Market
Still, Brehm noted that he has never heard of Google putting that kind of pressure on an OEM manufacturer before.
"Certainly, handset manufacturers like HTC and Motorola have used other OSes, like Windows Phone, alongside Android," he pointed out.
However, the fact it was an Alibaba-supported OS that was about to be introduced to the vast Chinese market does change things. Needless to say, China is a market of crucial importance to multinationals, and that includes Google — despite its high-profile exit from China's search market a few years ago.
China is expected to overtake the U.S. as a global leader in smartphone shipments, especially lower-priced devices, suggest recent figures from IDC.
It will account for 26.5 percent of all smartphone shipments in 2012, compared to 17.8 percent for the United States, according to the IDC Worldwide Quarterly Mobile Phone Tracker.
The sub-US$200 Android segment is expected to drive growth in the near term. Later, the growth catalyst will be a move to 4G.
Alibaba is a huge Internet and e-commerce player in China, and Google likely doesn't want to see it gain any more traction in the mobile space, Brehm said.