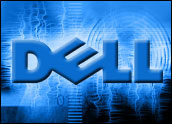 The storm cloud that's been hanging over Dell's headquarters may be finally lifting. After the PC and server manufacturer restated its earnings from 2003, 2004, 2005 and 2006 Thursday — and admitted to the widespread practice of inflating its financial results — investors have responded positively, giving a modest boost to the price of Dell stock.
It's perhaps an ironic development, considering that a wide range of employees, from senior managers to accountants, consistently lied over the course of years by padding the books in an attempt to appear to meet quarterly sales targets.
"I think the market was expecting something worse. Because the financials had been delayed and it had looked like the problem had been very pronounced, I think the market was expecting something much more dramatic than it got," Rob Enderle, principal analyst for the Enderle Group, told the E-Commerce Times. Dell is an advisory tech client of Enderle; however, Enderle does not own Dell stock.
The Details
The official restatement of earnings comes after a year-long internal investigation, which started after the U.S. Securities and Exchange Commission (SEC) contacted Dell over irregularities in the company's financial reports. Dell's subsequent investigation involved more than 375 professionals deployed across all of Dell's major regions. The company's investigation team evaluated more than 5 million documents and interviewed 200 personnel.
The net result uncovered book-padding done to appear to meet quarterly sales targets. However, the actual dollar amounts were generally low relative to the company's multi-billion dollar quarterly performance.
Dell reported that net revenue for each annual period is expected to be reduced by less than 1 percent of the previously reported revenue for the period, and that the cumulative change to net income for the restatement period is expected to be a reduction of between US$50 million and $150 million "compared to previously reported net income of more than $12 billion for the restatement period."
The cumulative change to earnings per share (EPS) for the restatement period is expected to be a reduction of 2 to 7 cents "compared to previously reported EPS of $4.78 over the restatement period."
The Big Fix
In addition to reporting its financial missteps, Dell also identified its basic plan for dealing with the problems that started the whole mess. In additional to comprehensive, ongoing training for financial personnel, Dell is in the process of reorganizing its finance department by segregating accounting and financial reporting responsibility from planning and forecasting — an effort to ensure independence between the two units.
Wall Street's response indicated investors were satisfied.
"It does appear that Dell was addressing or has addressed the issues," Enderle noted. "The senior executives that would typically be held accountable — the CFO and CEO — are both gone. The remediation of the control structure they talked about does appear to directly address the behavior issues that existed in the company."
Into the Future
"We are committed to achieving and maintaining a strong control environment, high ethical standards and financial reporting integrity," said Michael Dell, chairman and CEO. "This commitment will be communicated to every Dell employee and external stakeholder. It is accompanied by renewed management focus on decision-making and processes intended to drive long-term shareholder value."
This chapter isn't completely closed. The SEC is conducting its own investigation, and Dell says it can't rule out additional issues or matters arising from the SEC's inquiries.