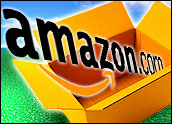 Last week Apple publicly announced the breakup between its iTunes music and video store and NBC Universal, noting NBC's desire to dally with modified retail pricing plans and potentially force Apple to sell episodes at US$4.99 each. Holding fast to its insistence on selling online TV shows at exactly $1.99 an episode, the company in Cupertino, Calif., booted NBC's fall season content altogether after the network informed Apple it did not wish to renew its contract, which expires in December.
NBC was single over Labor Day weekend, but the broadcasting giant quickly found a new mate with Amazon Unbox, which is Amazon.com's online video download service. Consumers craving shows like "The Office," "Heroes," "30 Rock," and "Battlestar Galactica" can now download them via Amazon.com for $1.99 — the same retail price to which iTunes holds its content suppliers.
Flexible Pricing
Other than simply looking for a high-profile new outlet to sell online television shows, NBC's deal with Amazon.com gives NBC more flexibility in pricing and promotions — it's not necessarily locked into a flat $1.99 rate for all programs. For instance, Amazon Unbox and NBC Universal are offering customers a variety of content packages, Amazon said, including up to 30 percent off when customers purchase full seasons of their favorite TV shows.
Amazon Unbox has already offered movies from Universal Pictures, Rogue Pictures and Focus Features over the last year, letting customers download new releases like "Smokin' Aces" and "Hot Fuzz," as well as classics like "Psycho" and "National Lampoon's Animal House."
"With the addition of NBC Universal TV content to Amazon Unbox, fans now have the ultimate convenience for enjoying their favorite shows whenever or wherever they want," noted Jean-Briac Perrette, president of NBC Universal's digital distribution. "This further expands our longstanding relationship to bring a robust content offering to the marketplace in a variety of ways that will benefit the consumer and, at the same time, protects our content."
Not Quite 'Whenever or Wherever'
Amazon Unbox only works with PCs running Windows XP and Vista. Considering the millions of iPods and iPhones in the world, the content will play on only a relatively small number of portable media players — basically, only devices that support Windows Media. Amazon Unbox doesn't deliver content suitable for watching on an iPod or iPhone, nor does the service offer a Mac OS X-based solution.
However, that may not be as big of a deal as it might seem.
"By turning away from the iTunes customer, NBC isn't actually cold shouldering anyone. You can still get it for free on the Web," James McQuivey, a Forrester analyst and vice president of research, told the E-Commerce Times.
"You say to yourself, 'Gee, I really wanted to spend two dollars to watch that, but I guess I'll watch it for free.' It's not that big of a burden to ask the consumer to shoulder," he added.
McQuivey estimates there are only a million or so die-hard iPod and iPhone consumers who watch TV shows on their i-devices or Apple TVs.
"For all of those people, this is a significant loss because this content won't be available anymore — but I think NBC is going to be in the clear because you'll be able to get it online free," he said.
Viewing TV shows anytime online brings up an even more pressing point.
"The online ad-supported model is the model that is going to win," McQuivey explained.
"It's going to raise more money in the long run and it's going to have more influence in the long run. In some respects you might consider this a trivial matter for NBC — were it not for the fact that you have this other issue going on between content owners and Apple, which is, 'We're not sure we like how Apple plays ball anyway, so we might as well take this small opportunity to remind them of that.'"