Darkcoin this week announced that it has exited beta and is now ready for mainstream use. Also, the software's code is now open source.
Darkcoin — a Bitcoin competitor — is the first fully open source cryptocurrency with financial privacy built directly into the software, its developers claimed.
Open-sourcing financial software is vitally important, they said, because it instills confidence that users' financial privacy is protected, which in turn leads to greater trust in the software's quality and performance.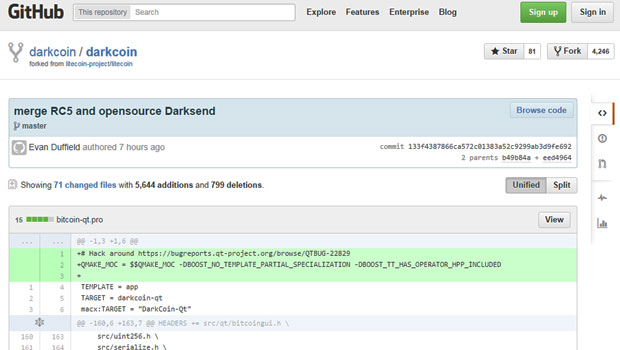 As with Bitcoin, anyone now can go through the code and build upon it.
Mixing Up the Fingerprints
Darkcoin's premise is to offer greater anonymity than Bitcoin does by making it extremely difficult to trace a payment to a person.
The technology uses a system called "Darksend," which works "by mixing up the digital fingerprints of the user's coins," explained fernando, moderator of the Darkcoin forum.
Darksend is based on technology known as the "Masternode Network," which currently consists of close to a thousand decentralized servers around the globe maintained by Darkcoin supporters.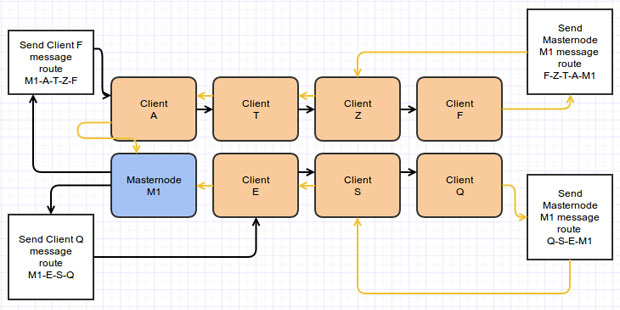 Darksend was developed as a closed-source technology "while the kinks were worked out and bugs were squashed," fernando noted, "but now the developers of Darkcoin are confident that their software is ready to meet the rigors of mainstream use. Furthermore, anyone can now go through the code and build upon it, as it has been done over the years with Bitcoin."
No Gold Standard
Privacy "was Bitcoin's claim to fame when it came to market," noted Rob Enderle, principal analyst with Enderle Group.
"Keep in mind that these currencies are often used to do things that are illegal," he told LinuxInsider.
Still, "something has to back it up — there's no gold standard," he added. "There's always the risk that you may acquire a lot of it and then find it's not worth more than the bits and bytes."
Nevertheless, "clearly there's a market for this," Enderle said.
Taking On Credit Cards
Updates to Darkcoin, expected every few months, will include things like encrypted multipath communication technology, which is already in the works, the project team said.
"This will add another layer of privacy to the system, as it will allow users to communicate with the network securely without exposing their IPs and will also hide the identity of the Darksend mixing nodes, making it extremely difficult — if not impossible — for third parties to spy on users' information," fernando explained.
"It uses multipath routing, so users can send more than one encrypted message using different routes on the mesh network for redundancy," he noted.
Perhaps even more eagerly anticipated is the Instant Transaction confirmation system, a feature designed to allow Darkcoin to compete with credit cards in terms of transaction speed. Instant Transaction technology will make Darkcoin the fastest-confirming cryptocurrency in the industry, according to the developers.
Bitcoin Rules
Bitcoin has a market share of close to 85 percent, said Peter Leeds, publisher of Peter Leeds Penny Stocks.
"You're going to see a lot of other competitors," Leeds told LinuxInsider, citing Namecoin and Peercoin as examples.
Nevertheless, "Bitcoin is the ruler in the field, like Google is the ruler in search," he said. "Yahoo and Bing will always be distant seconds."
Bitcoin's biggest competition in the long run will come not from other digital currencies, but from traditional currencies, Leeds suggested.
"There are not a lot of people deciding between Bitcoin and Darkcoin," he added. "It's like with car companies — most people have narrowed it down to a few."