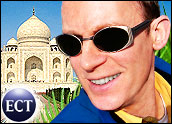 Business process outsourcing (BPO) facilities, which handle non-voicework, are easier to manage than offshore call centers. This is because of the nature of the work itself as well as the human resource issues associated with call centers in emerging economies.
Common types of BPO work are:
E-mail support and Web-based chat.
Data conversion.
Medical billing.
Insurance claims processing.
Mortgage underwriting.
Data entry.
E-mail and text-based chat can consist of technical support andnon-technical work.
According to Vasant Subramanian, the manager of an InternationalStaff.net contract facility in Kolkata, India, successfulingredients for high volume BPO work, such as insurance claimsprocessing and medical billing, are:
Define procedures.
Make certain that both the outsourcing facility and the client agree on the procedures to be followed.
Implement those procedures correctly over time.
Establish metrics (quantifiable output parameters).
Put back-end procedures and paperwork in place.
Institutionalize a training system.
Monitor to ensure that procedures are followed and metrics areachieved.
Management Organization
B.R. Chandra Shekar of eBusiness India manages BPO outsourcing projects for U.S. clients in India. Chandra Shekar stresses the importance of setting up a management system at a BPO outsourcing facility.
"Outsourcing facility managers have a lot on their plate, a lot to distract them," Chandra Shekar said. In his experience, "There needs to be a project manager assigned at the outsourcing facility with specific responsibility for a client's project, otherwise an outsourcing project can go off course, particularly at a larger facility." The project manager is given ownership responsibility foran individual BPO project.
On the larger scale, within both BPO and call center facilities, asegmented organizational structure is needed, with separate departments handling different tasks. When an outsourcing facility merges multiple job descriptions, this can lead to confusion, for example if quality assurance (QA) and management information systems (MIS) responsibilities are both assigned to the same manager or department.
"QA needs to be conducted by a separate department, or it loses its integrity," Chandra Shekar said. "Every center needs to invest in a quality assurance department," he said, referring to both voice and non-voice outsourcing. Most of the outsourcing centers that he has seen in South Asia do not have dedicated quality-assurance personnel, he said, but have the team leaders do quality assurance work. "This not only effects productivity," Chandra Shekar said, "but also effects quality."
Personnel Characteristics
Vasant Subramanian has found that BPO staff are easier to manage than call center staff. "Call center staff are like ballerinas," he said,"dancing around and requiring special treatment." BPO staff, in comparison, are older and low key. They work during the day, appreciate routine, and have more realistic outlooks.
Vasant said that call center agents, many of whom are in their early 20s, often view their workplace as an opportunity for social and dating advancement. In call centers in India, Vasant says, "People often hunt where they work." Substance abuse is more of a problem among call center agents than BPO staff, he has found.
Vasant is often called upon to resolve personal disputes between employees engaged in voice programs. For example, a female callcenter agent recently showed up for work with her hair cut short. Why? A male employee had put chewing gum in her hair to attract herattention.
The Future
In the next five to 10 years, software will increasingly take the place of human gatekeepers and human intervention in business process outsourcing operations. Advances in handwriting recognition systems and artificial intelligence will not eliminate the need for BPO outsourcing, but will make it more sophisticated and technologyintensive. Blended BPO and voice operations will become more common.
In the voice field, increased use of interactive voice response (IVR) systems and advances in voice recognition technologies will reduce the volume of voice work outsourced. This will result in more sophisticated blended BPO-voice operations.
Ayub Khan of e-commerce firm InifiniLogic in Karachi welcomes blended systems, which he is already running for InfiniLogic's e-commerce infrastructure clients. Blended high-tech facilities handling voice and BPO work will require fewer employees, which decreases demands on human resource departments. This is because blended work is more challenging and stimulating, and turnover is reduced, Khan has found.
---
Anthony Mitchell
, an E-Commerce Times columnist, has beeninvolved with the Indian IT industry since 1987, specializing through
InternationalStaff.net
in offshore process migration, call center program management, turnkey software development and help desk management.
---