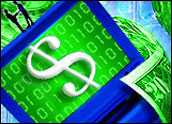 Social media strategies are not just for consumer-focused companies anymore. Twitter, Facebook, LinkedIn and their ilk are finding their way into business-to-business firms. Solid waste service provider Waste Management, for example, has set up a Web 2.0 shop.
Interactivity is key, and social media are being used at Waste Management for educational and engagement purposes, said Lynn Brown, vice president of corporate communications.
"It is about being a part of a two-way conversation," she told the E-Commerce Times."People are talking about your company whether you know it or not."
Through a Facebook fan page and a Twitter account, Waste Management is joining that conversation, Brown said. "I have found that everyone is interested in the environment, so we are growing our network."
Building Brand Recognition
Facebook boasts more than 400 million users. Twitter claims more than 75 million users are now sending more than 50 million tweets a day. And LinkedIn reports 60 million users are networking on its platform. With these kinds of numbers, businesses are trying to find new ways to use social media to build brand recognition.
"We have found significant value in social media sites," said Larry Caretsky, president of Commence, which provides customer relationship management software to small-to-medium-sized businesses. The company frequently utilizes social networks such as LinkedIn, Facebook, Twitter and YouTube to promote and present research and video focused on how customers can build business with Commence products and services.
Social media can be useful tools for lead generation and contacting executives responsible for purchasing, Caretsky told the E-Commerce Times.
"We have had inquiries and closed new business from contacts we have made on Twitter and LinkedIn," he said, adding that it is getting harder to get in touch with key exectutives by phone and email.
E-commerce payments company eBillme uses social media tools "to engage consumers, prospects and partners, and to create brand awareness," said Samer Forzley, vice president of marketing.
eBillme uses social media to promote deals on its website and to announce weekly prizes, for example.
"Facebook and Twitter have been integrated as part of our overall marketing strategy," Forzley told the E-Commerce Times. "We integrate these platforms as part of our website and blog, as well as being active participants."
Choosing Social Media Tools
All businesses could benefit from social media, said Kevin Hegebarth, vice president of marketing at GMT, which provides workforce management services. Businesses need to pick the types of social media tools used by their typical buyers, however. GMT therefore does not have a Facebook or Myspace presence.
"The buyers of our technology rarely use those channels to identify potential vendors," Hegebarth told the E-Commerce Times. Instead, GMT uses Twitter to promote brand awareness and LinkedIn to monitor forums relevant to the markets it serves in order to identify prospective customers.
"We have been successful in securing at least one customer as a direct result of a LinkedIn introduction," said Hegebarth.
Facebook, LinkedIn and Twitter aren't the only social media outlets that can be useful for a business, noted Shel Horowitz, co-author of Guerrilla Marketing Goes Green, who also uses Plaxo,Ning, MySpace and Ryze.
"This expands my network a great deal when I have something to tell people," Horowitz told the E-Commerce Times, noting that she now gets more comments on the Facebook version of her blog, which is published simultaneously with identical content.
Using LinkedIn helped Horowitz to land a spot as an international speaker after an organizer posted a call for speakers for a conference in Davos, Switzerland. Twitter, meanwhile, helped her land a spot at a marketing conference in the U.S.
Return on Investment
All businesses will eventually need some sort of social media presence to survive and thrive, said Jenny DeVaugh, director of social strategy at Bernard Hodes Group. Devaugh trains companies on how to use social media tools for recruiting employees.
"We measure and monitor the analytics of our efforts in order to enhance our marketing," DeVaugh told the E-Commerce Times, adding there are three ways to measure social media return on investment: awareness, engagement and conversion.
Awareness is the attention that the company's social media presence attracts, including the number of followers, fans and traffic. Engagement refers to the interactions that a firm's brand has with its audience — such as comments, retweets and searches. And conversions are highly sought-after results, such as an employee referring a candidate.
ROI varies by client needs, expectations and business objectives, said Ana Cano, senior vice president and director of digital and social media at Euro RSCG Worldwide PR. For a company that might not have been active with social media, measurements might include website impressions or a percentage increase in Twitter followers.
"The standardization of measurement is very much a work in progress for the entire industry and one we'll continue to watch as it develops and formalizes in the coming months — and perhaps years," Cano told the E-Commerce Times.
It is important to improve ROI measurement, said Larry Weintraub, chief executive officer of Fanscape, a social media marketing firm.
"We can sit here and say social media is difficult to measure and shouldn't be held to the same standards as advertising," he told the E-Commerce Times, "but that's not good enough. We have to get better at measuring. The tools are there, and better ones are being created every day."
It's not just measuring social media ROI that's getting better — social media tools themselves are improving for businesses, Weintraub said. "The opportunities for business owners to connect with their customers and ultimately drive more sales [are] tremendous. There are new technologies being created every day that will make this easier and cheaper."