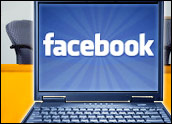 A lawsuit alleging Facebook violates a California law on commercial endorsements can move forward, a federal judge has ruled.
Facebook failed to persuade the court to dismiss the suit altogether, but District Judge Lucy Koh did reject the plaintiff's claim that Facebook had unjustly enriched itself from its advertising.
That was a win for Facebook, Peter S. Vogel, a trial partner at Gardere Wynne Sewell, told the E-Commerce Times.
"Unjust enrichment is a tort, which says that a defendant got money unfairly to the plaintiff's disadvantage," he explained. "One of the advantages to a tort is that you can sue for punitive damages as well."
The plaintiffs, several Facebook users who are hoping to expand the case to include tens of millions of users in California, could try to replead that issue, Vogel said.
The Heart of the Matter
In any case, the tort is just a side issue to the main argument: namely, that Facebook violated a California statute banning the use of someone's name for economic benefit without first obtaining permission.
Facebook tried to have the case dismissed based on the 1996 Communications Decency Act, which ruled that an ISP could not be held liable for activity on its network when it wasn't made aware of the activity, Vogel said. "Clearly that didn't work — if Facebook is actually using the images or names in its ads, then it knows what is going on."
Facebook did not respond to our request to comment for this story.
A World Without Sponsored Stories
If the suit is successful, a large part of Facebook's ad strategy could be out the window in California. Its Sponsored Stories ad format, for example, employs user photos and comments. Many of its ad formats are based on user "Likes." It's unclear how far-reaching a verdict against Facebook would be, if the class action should succeed.
It's impossible to tell at this point what Facebook's chances are, Vogel said. "All Facebook has lost in this ruling is that claim that they are immune from liability. The plaintiffs were able to sufficiently plead that there is enough evidence of a potential violation of the California statute to move forward. There were no rulings on evidence. For 90 percent of cases at this stage, this is what happens."
A Good Chance
Ultimately, the plaintiffs will prevail, predicted litigation attorney Gregory G. Gianforcaro of the Law Offices of Gregory G. Gianforcaro.
"If you read the statute that the plaintiffs are relying on, it is very clear that California has banned the use of another person's image or signature without obtaining prior consent," he said.
The statute provides for minimum damages of US$750 per individual, which could result in a hefty price to pay, even for Facebook, he noted.
"Obviously, Facebook will use every defense possible, but the statute really puts the company in a difficult position because of the number of potential individuals that could fit into a class action suit — and the fact that each of these people would be entitled to a minimum of $750 in damages.
Facebook is arguing that by joining a social network, individuals are putting themselves into the public domain, Gianforcaro said.
"It could make inroads with that argument," he allowed.
"However, it seems that the court would also be open to the argument that even if those images are in the public, that doesn't mean Facebook can use them for commercial purposes," he concluded. "This is going to be an interesting case."