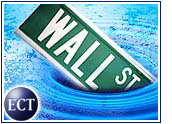 Consumer electronics e-tailer Buy.com (Nasdaq: BUYX) on Thursday became the latest in a growing line of e-commerce companies to be sued by shareholders.
As in several earlier cases, shareholders allege that Buy.com conspired with underwriters of its February 7, 2000 initial public offering (IPO) to artificially raise the price of the companies shares.
In the suits — three separate complaints filed in federal court in Manhattan were announced during a four-hour span Thursday — Buy.com is accused of working with its underwriters, including Merrill Lynch, Bear Stearns, Robertson Stephens, Goldman Sachs and Smith Barney, to drive up the price of the 14 million share IPO.
The complaints allege that in exchange for higher commissions, the underwriters arranged to have shares purchased after the offering at higher than the IPO price.
'Laddering' Allegations
The practice, known as laddering, has been alleged in cases pending against other e-tailers over their IPOs, including Drugstore.com (Nasdaq: DSCM), Expedia.com (Nasdaq: EXPE) and Priceline.com (Nasdaq: PCLN).
Because the commission structure was not reported in the Buy.com prospectus given to potential investors, many may have bought the stock under false pretenses, the complaints allege.
The lawsuits also note that the U.S. Securities and Exchange Commission (SEC) has opened an investigation into underwriting practices.
Short Run
Buy.com went public at US$13 and peaked two days later at $26. It was quickly caught up in the Nasdaq freefall, dropping below the offering price within two months and falling below $1 before the end of 2000.
Buy.com now faces Nasdaq delisting for its poor stock performance, though it has requested a formal hearing and said it plans to fight the move.
Even before its stock hit the skids, however, Buy.com was in some analysts' crosshairs and seen as a likely victim of the dot-com shakeout. More than a year ago, Buy.com appeared on the infamous e-tail death watch list published by Goldman Sachs, which was a compendium of companies that would likely run into trouble raising additional working capital and thus be forced to close within a year.
Sales Dropping
Buy.com has survived the death watch so far. In its most recent quarterly earnings report, Buy.com posted a loss that was less than half of the one it reported a year earlier.
However, the Aliso Viejo, California e-tailer also reported a sharp drop in sales — a trend that it said would get worse before it improved.
At the time, Buy.com said it had $20 million in free cash available. Analysts noted the e-tailer had already cut its workforce by 125 employees, pared down its product offerings and shuttered operations in Canada, the UK and Australia, all in a bid to stretch its capital.