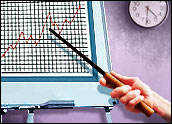 Corporate social networking … channel communities … enterprise social software applications — the business of business has entered the Web 2.0 world, and there's no going back.
Part 1 of this three-part series looks at how B2B (business-to-business) enterprises can sharpen their public relations chops by engaging Web 2.0 communities. Part 2 explores marketing 2.0.
Marketing 1.0: Promoting, buying and/or selling in a market.
Marketing 2.0 (aka social media marketing): Identifying, educating and influencing the Internet blogosphere, reputation aggregators, e-communities and social networks. Leveraging conversational online buzz to increase product anticipation and target a specific demographic. Tapping news aggregator Web sites like Digg, Mixx, Del.icio.us and Newsvine to share content and reach new customers. Releasing video clips, news and pictures through social networking sites in order to gain brand equity and increase product awareness.
B2C (business-to-consumer) e-commerce has been fully engaged by Marketing 2.0/SMM, and now it's B2B's turn.
In the corporate B2B channel, buyers, partners, distributors, resellers and other third-party entities along the value chain increasingly expect B2C-like personalized experiences. As a result, SMM techniques like conversational blog marketing, viral marketing and participation in online professional business communities like ITtoolbox, LinkedIn and Mzinga are becoming increasingly popular. Social media plays a big role in B2B marketing, driving traffic, building thought leadership and facilitating word of mouth referrals.
"Commerce and entertainment are merging," said Larry Weber chairman and CEO of the Waltham, Mass.-based W2 Group and author of the book Marketing to the Social Web: How Digital Customer Communities Build Your Business.
"There will be more rich video on business sites," Weber told the E-Commerce Times. "And search is very, very important. Google has proved that. But people are frustrated with all the junk that Google spews back and want better and more relevant search results. Search will evolve and will be more social and contextual."
B2E: Business-to-Everyone
In an Internet savvy world, the very line between B2C and B2B e-business is blurring, said Ken Ramoutar, Sterling Commerce's director of global product marketing, reporting in B2B Marketing Trends.
"The fast-moving convergence of B2C and B2B business models has created a new 'Business-to-Everyone' or B2E paradigm in which providing customers with a unique and personalized experience with quick and easy access to the right products and services is the rule, not the exception," Ramoutar said.
"It is clear that B2B companies now need to provide their customers with product and service catalogs, standardized pricing, promotions, order management, fulfillment and service. A B2E e-business solution must support all these capabilities," he said. "B2B e-commerce initiatives now include features more typical of B2C offerings such as ratings, reviews and promotions."
Channel as Community
SMM/Marketing 2.0 is a natural outgrowth of Web 2.0 as it refers to the transformation of marketing resulting from the network effect of the Internet. Marketing 2.0 represents a dramatic shift to account for customers researching and buying goods and services independent of advertising and marketing campaigns and messages.
"Social media marketing is effective in the channel because lucrative reseller relationships can be difficult to establish. The channel should be regarded as a community," said Tim Howell, principal of Binary Pulse, an Orange County, Calif., technology marketing firm that focuses on technology channel marketing.
"There's no substitute for working in the trenches with resellers to gain advantage for a new product," Howell told the E-Commerce Times. "But since most B2B prospects use the Internet to research a purchase, SMM nicely augments established techniques like direct-response marketing as part of an overall push strategy."
'Making Numbers' Still Priority
However, seemingly sensible ideas like B2E and channel-as-community face ingrained corporate and Net inertia that resists easy acceptance of new approaches to doing business, according to Rob Key, the CEO and founder of Converseon, a digital communications and Web 2.0 social marketing firm.
"The core issue is the transformation from a command and control type of communication to a conversation that requires the ability to more effectively listen and engage with authenticity and transparency," Key told the E-Commerce Times.
"Social media strategies require a view of the world — and a skill set — that transcends traditional marketing disciplines," he said. "With the emphasis on 'making numbers' in a company environment, there is a natural bias towards pushing services with proven revenue streams rather pushing forward with the new and innovative."
Social Media Discrimination Against B2B
B2B marketing encounters discrimination in the social media space, according to Jon Miller, marketing vice president for Marketo, a provider of marketing automation software for B2B marketing professionals.
"Since social media rewards popularity, not quality or accuracy, there is an inherent push to write about trendy topics that will get links, not the time-proven tactics that B2B marketers use on a day-to-day basis," said Miller, author of the Modern B2B Marketing blog.
"To B2B marketers, social media is just one tactic in a portfolio of techniques that best practice companies use to generate awareness, drive leads and nurture relationships," Miller said. "Only 26 percent of B2B marketers have used social networking as a marketing channel, which proves it is certainly not yet mainstream. The reality of B2B marketing today is that more prosaic methods such as PPC (pay per click) advertising, lead nurturing, customer case studies and good old-fashioned PR still matter more than social media techniques."
In a July 2007 Forrester Research report entitled "B2B Marketers Dip a Toe into Emerging Tactics," principal analyst Laura Ramos found that as of the fourth quarter of 2006, only 37 percent of B2B marketers surveyed used blogs, social networks or user-generated content in their efforts.
This situation is all too familiar to Nancy Davis Kho, a professional writer who covers the evolving world of digital media as it influences the way businesses work.
"By their interactive design, social media tools like wikis, forums and networks have the potential to deepen the conversation between vendors and buyers," Kho told the E-Commerce Times. "Because so much of the B2B sales decision is relationship-driven, B2B marketers would be wise to find out what social media tools their buyers are using and make sure that they are part of that conversation, wherever it is taking place."
Enterprise Social Software Apps
To support this effort, B2B social media marketing has given rise to corporate social networking and a class of products called enterprise social software applications. Kho cited three standout examples:
Connectbeam (Mountain View, Calif.): Provides software (Virtual Appliance) and hardware physical appliances for social bookmarking, tagging and social networking to allow organizations of all sizes — from small- and medium-sized businesses to global enterprises — to instantly add behind-the-firewall, secure, social computing capabilities to their existing intranet and business environment.
Generate (Maynard, Mass.): Generate g2, an on-demand business intelligence application, combines real-time company intelligence with integrated relationship-mapping technology to deliver contextual information to business professionals. G2 allows organizations — in particular sales, business development and marketing — to identify, qualify and connect to targeted opportunities by crawling in real-time more than 75 million domains and databases that contain comprehensive intelligence on companies, executives and news. Generate combines this data with alerts to actionable information, indicating the early stages of a purchase, and identifies via social networking technology how each user (and the rest of the organization) connects to each company and/or executive extracted from the event.
SelectMinds (New York): Provider of a secure, corporate social networking Solutions Suite — AlumniConnect, EmployeeConnect, WomenConnect, NewHireConnect, RetireeConnect, InternConnect and YourConnect. Using Web 2.0 techniques, SelectMinds helps organizations build connections among and between groups of employees, alumni, retirees, women and other constituencies. The goal of making these connections is to drive increased knowledge sharing and collaboration, enable strategic talent sourcing, and foster employee development and retention. The result would be a higher performing organization with the ability to innovate quickly, increase productivity, and hire and retain key talent.
"If being an expert or leader in your market is defined as others' regard for your insight, skills or services, then you must participate in the networks where this expertise is being shared, and where the people you want to influence are going to help shape their viewpoint," said Philip Sheldrake, director of digital agency Racepoint UK.
"I'm optimistic for the future quality of people's interaction with large organizations, for the potential for more genuine and open dialog," Sheldrake told the E-commerce Times. "We have an innate ability to detect inauthenticity, and digital media now eliminates the previous geographic constraints to people sharing concerns about an organization that isn't open, isn't authentic, isn't human. The challenge for professional marketing communicators is the sheer diversity of channels to listen to, to engage in. I call this problem, or opportunity, 'myChannel.'"
B2B in a Web 2.0 World, Part 1: Digital Media Relations