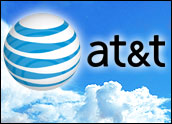 Migrating to the cloud is all the rage, but companies large and small are finding that they need to move a wider variety of their daily operations to network-delivered services — if they are available and within their budgets. One of the world's largest service providers, global telecommunications giant AT&T, has created advanced cloud services for its business customers. AT&T has developed the ability to provide virtual private clouds and other computing capabilities as integrated services at scale.
Chris Costello, assistant vice president of AT&T Cloud Services, knows firsthand the challenges and opportunities involved in implementing cloud technology to deliver and commercialize an adaptive and reliable cloud services ecosystem. Costello sees which cloud computing needs are being requested by smaller companies — bundled services, on-demand capabilities — and knows why the enterprise is emphasizing state-of-the-art security features.
Costello shared her story on building top-performing infrastructure, and how the cloud services trend could open the door to more opportunities for women in technology. The interview was conducted by Dana Gardner, Principal Analyst at Interarbor Solutions.
---

Download the podcast (33:23) or use the player:
---
Here are some excerpts:
Dana Gardner: Just to help us understand, why are business cloud services such an important initiative for you?
Chris Costello: AT&T has been in the hosting business for more than 15 years, and so it was only a natural extension for us to get into the cloud services business to evolve with customers' changing business demands and technology needs.
We have cloud services in several areas. The first is our AT&T Synaptic Compute as a Service. This is a hybrid cloud that allows VMware clients to extend their private clouds into AT&T's network-based cloud using a virtual private network. And it melds the security and performance of VPNs with the economics and flexibility of a public cloud. So the service is optimized for VMware's more than 350,000 clients.
If you look at customers who have internal clouds today or private data centers, they like the control, the security, and the leverage that they have, but they really want the best of both worlds. There are certain workloads where they want to burst into a service provider's cloud.
We give them that flexibility, agility and control, where they can simply point and click, using free downloadable tools from VMware, to instantly turn up workloads into AT&T's cloud.
Another capability that we have in this space is AT&T Platform as a Service. This is targeted primarily to independent software vendors (ISVs), IT leaders, and line-of-business managers. It allows customers to choose from 50 pre-built applications, instantly mobilize those applications, and run them in AT&T's cloud, all without having to write a single line of code.
So we're really starting to get into more of the informal buyers, those line-of-business managers, and IT managers who don't have the budget to build it all themselves, or don't have the budget to buy expensive software licenses for certain application environments.
Examples of some of the applications that we support with our platform as a service (PaaS) are things like salesforce automation, quote and proposal tools, and budget management tools.
The third key category of AT&T's Cloud Services is in the storage space. We have our AT&T Synaptic Storage as a Service, and this gives customers control over storage, distribution, and retrieval of their data, on the go, using any web-enabled device. In a little bit, I can get into some detail on use cases of how customers are using our cloud services.
This is a very important initiative for AT&T. We're seeing customer demand of all shapes and sizes. We have a sizable business and effort supporting our small- to medium-sized business customers, and we have capabilities that we have tailor-developed just to reach those markets.
As an example, in SMB, it's all about the bundle. It's all about simplicity. It's all about on-demand. And it's all about pay-per-use and having a service provider they can trust.
In the enterprise space, you really start getting into detailed discussions around security. You also start getting into discussions with many customers who already have private networking solutions from AT&T that they trust. When you start talking with clients around the fact that they can run a workload, turn up a server in the cloud, behind their firewall, it really resonates with CIOs who we're speaking with in the enterprise space.
Also in enterprises, it's about having a globally consistent experience. So as these customers are reaching new markets, it's all about not having to stand up an additional data center, compute instance, or what have you, and having a very consistent experience, no matter where they do business, anywhere in the world.
Gardner: The fact is that a significant majority of CIOs and IT executives are men, and that's been the case for quite some time. But I'm curious, does cloud computing and the accompanying shift towards IT becoming more of a services-brokering role change that? Do you think that with the consensus building among businesses and partner groups being more important in that brokering role, this might bring in a new era for women in tech?
Costello: I think it is a new era for women in tech. Specifically to my experience in working at AT&T in technology, this company has really provided me with an opportunity to grow both personally and professionally.
I currently lead our Cloud Office at AT&T and, prior to that, ran AT&T's global managed hosting business across our 38 data centers. I was also lucky enough to be chosen as one of the top women in wireline services.
What drives me as a woman in technology is that I enjoy the challenge of creating offers that meet customer needs, whether they be in the cloud space, things like driving e-commerce, high performance computing environments, or disaster recovery solutions.
I love spending time with customers. That's my favorite thing to do. I also like to interact with many partners and vendors that I work with to stay current on trends and technologies. The key to success of being a woman working in technology is being able to build offers that solve customers' business problems, number one.
Number two is being able to then articulate the value of a lot of the complexity around some of these solutions, and package the value in a way that's very simple for customers to understand.
Some of the challenge and also opportunity of the future is that, as technology continues to evolve, it's about reducing complexity for customers and making the service experience seamless. The trend is to deliver more and more finished services versus complex infrastructure solutions.
I've had the opportunity to interact with many women in leadership, whether they be my peer group, managers that work as a part of my team, and/or mentors that I have within AT&T that are senior leaders within the business.
I also mentor three women at AT&T, whether they be in technology, sales, or an operations role. So I'm starting to see this trend continue to grow.