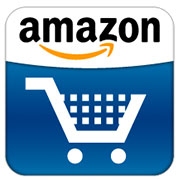 Amazon on Wednesday announced the Kindle Fire HDX, the third generation of its line of tablets. It comes in 7-inch and 8.9-inch versions and has an HDX display, a quad-core 2.2 GHz processor, more memory and dual stereo speakers.
It includes free 24x7x365 tech support and a host of new features.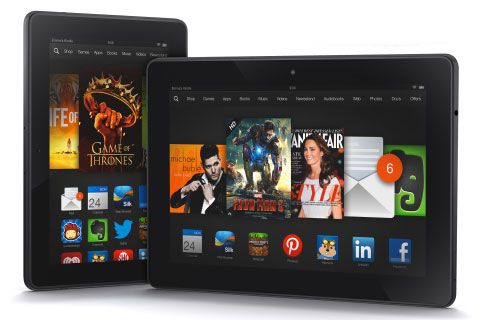 The Kindle HDX is enterprise-ready with support for encryption, Kerberos intranet, secure WiFi connections and VPN integration.
"The fact that Amazon is providing live customer service only through the Kindle Fire HDX suggests that they are really premium Amazon shopping devices as much as content consumption tablets," Carl Howe, a research vice president at the Yankee Group, told the E-Commerce Times.
Amazon never has positioned the tablet as a moneymaker, observed Bob O'Donnell, a program vice president at IDC. "The revolutionary thing they're trying to do is change the hardware model in the tablet world by selling hardware a little above cost and making money selling [products and] services."
Kindle Fire HDX Highlights
Amazon integrated capacitive touch directly into the HDX display, allowing it to be thinner. It packs in the pixels — 1920×1200 at 323 ppi for the 7-inch; 2560×1600 at 339 ppi for the 8.9-inch.
The 8.9-inch Kindle Fire HDX weighs 13.2 oz. — 34 percent lighter than its predecessor.
It has updated email and calendar functions and Amazon's Silk browser. It offers seamless integration with Facebook and Twitter.
The tablet comes preloaded with the latest version of Fire OS — 3.0 — and services such as X-Ray for Music; Second Screen; Prime Instant Video; Goodreads; and Cloud Collections.
An Adreno 330 graphics engine provides improved graphics performance for gamers.
Both HDX tablets are available in 4G LTE wireless versions that run on AT&T's and Verizon Wireless' networks.
The Fire HDX has two cameras.
Users can access more than 150,000 movies and TV episodes; millions of songs; apps and games; hundreds of magazines and newspapers; and millions of books.
Pricing is $379 for the 8.9-inch Kindle Fire HDX and $229 for the 7-incher. The 4G versions are $479 and $329 respectively. All are available for pre-order and will begin shipping Oct. 18.
"Amazon is really making a push here," Rob Enderle, principal analyst at the Enderle Group, told the E-Commerce Times.
"A number of the key players there are ex-Microsoft and have something to prove," he said, "so they are really pushing the envelope. I expect this platform will eventually become a much stronger alternative to the Windows platform tied to Amazon Web Services over time."
It's What's Inside That Counts
Amazon "remains focused on the user as a customer, but tied to services, so it has the same focus as Apple does — but with a subsidized model, which provides better hardware at a lower cost than Apple," Enderle said.
"It is better than Google's from a customer perspective, because Amazon doesn't trade user privacy to get to the price and is more focused on the quality of the result," Enderle continued.
Standing the Tablet World on Its Head
Amazon's approach "is a unique sales strategy and reflects their long-term vision to differentiate through services," IDC's O'Donnell told the E-Commerce Times. "It's difficult to differentiate through hardware, and hardware margins shrink over time."
The company is "making everyone else in the hardware business very nervous, because other than Apple, very few companies have services and other things they can sell. So if the hardware business moves down to a zero margin, a lot of companies would be in trouble," he maintained.
Amazon's approach is "a very well-thought-out strategy," Enderle said. "You get a really good value as a customer, and Amazon gets a customer more dedicated to its store and services."