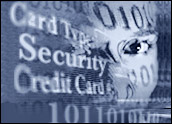 The culture of security — and the openness and responsiveness that make security systems work properly — can have a huge beneficial impact on organizations.
This is illustrated by the example of Heartland Payment Systems, which moved rapidly from allowing a massive security breach to embedding a security-as-culture philosophy into its operations and business strategies.
For an in-depth look into the subject matter, listen to a discussion co-hosted by Raf Los, chief security evangelist at HP Software, and featuring John South, chief security officer at Heartland Payment Systems. The dialogue is moderated by Dana Gardner.
---

Download the podcast (31:18 minutes) or use the player:
---
Here are some excerpts:
Dana Gardner: You've been at Heartland Payment Systems for several years now, but you got there at a pretty tough time. Why don't you tell us a little about what was going on at Heartland when you arrived?
John South: Certainly 2009, when I joined, was one of turmoil and anxiety, because they had just gone through a breach. The forensics had been completed. We understood how the breach had taken place, and we entered a period of how to not only remediate and contain that and future breaches, but also how to make that security consistent and reliable in the future.
It was not only a technical problem, but it became very quickly a business and a cultural problem that we also had to solve. As we took the elements of the breach and broke it down, we were able to figure out technically the kinds of controls that we could put in place that would assist in shortening the gap between the time we would see a future breach and the time we were able to respond.
Cultural Solution
More importantly, as you pointed out, it was developing that culture of security. Certainly, the people who made it through the breach understood the impact of the breach, but we wanted to make sure that we had sustainability built it into the process, so that people would continue to use security as the foundation.
Whether they were developing programs, or whatever their aspect in their business, security would be the core of what they looked at, before they got too far into their projects. So, it's been an interesting couple of years for Heartland.
Gardner: Just for background, in early 2009, something on the order of 94 million credit-card records were stolen due to a SQL injection inserted into your data-processing network. I'd also like to hear more about Heartland Payment Systems, again for those who might not know. I believe you're one of a handful of the largest credit card processors in the U.S., if not the world.
South: We are. Right now, we're No. 6 in the US, and with consolidation and other aspects, that number floats around a bit. We're basically the pipeline between merchants and the banking system. We bring in payments from credit cards and debit cards. We handle payroll, micro payments and a number of other types of payroll channel or payment channels that we can then move from whatever that source, the merchant, to the appropriate bank that needs to handle that payment.
It's a very engaging process for us, because we're dealing with card brands on one side, banks on another, and the merchants and their customers. But the focus for Heartland has always been that our merchants are number one for our company.
That's the approach we took to the breach itself, as you may know. We've been very open with the way we work with our merchants. In fact, we established what we call he "Merchant's Bill of Rights." That was part of the culture, part of the way that our executive team thought all along. So, the way they handled the breach was just an extension of the way they always thought about our merchants and our customers themselves.
Gardner: Raf Los, we've seen a variety of different ways companies have reacted to breaches of this magnitude, and even for things smaller and everything in between. Most of the time, the reaction is to put up more barriers, walls, or a perimeter, not only around the systems, but around the discussion of what happens to their systems when security can become an issue. So, why is Heartland's case different, and why do you think it's interesting and perhaps beneficial in how they've handled it?
Raf Los: Dana, first, there are two ways that you can take a monumental impact like this to your business. You can either be negative about it, and in some cases, try to minimize it, keep the media from it, keep your customers from getting the full information, and try to sweep it under the rug.
In some cases, that even works. Maybe the world forgets about it, and you get a chance to move on. But that's one of those karmic things that comes back to bite you. I fully believe that.
Phoenix Transformation
What Heartland did is the poster child for the phoenix transformation. John touched on an interesting point earlier. For them, it was a focus on the merchants, or their customers. The most important thing wasn't the fact that they had a data breach, but it was the fact that a lot of their merchants were impacted. The people they did business with were impacted. Their reputation was impacted.
Their executives took a stand and said, "Look, we can do this the easy way, try to get out of it and scoot, and pretend it didn't happen. Or, we can take responsibility for it, step up, and take the big kick in the pants in the short run. But in the long term, we'll both earn the industry's respect, the respect of our customers, and come out of it with a transformation of the business into a culture where, from the people that lead the company down to the technologist, security is pervasive." That's gutsy, and now we know that it works, because they did it.
Gardner: It's my understanding that it only took them a couple of months after this breach to issue a statement about being in compliance with payment card industry data security standard (PCI DSS) and returning to Visa's list of validated service providers. So you had a fairly quick response to the major issues.
I'd like to hear more, John, about how the culture has changed since that time, so that others might learn from it, not only the openness benefits, but how the culture of security itself has changed?
South: Dana, you made a very good point that going back to becoming compliant under the eyes of PCI and the card brands took six weeks. I have to plug the guys in the company for this, because that was six weeks of some people working 20-22 hours a day to bring that about.
There was a huge effort, because it was important for us and important for our customers to be able to have the reliance that we could stem this thing quickly. So, there was a lot of work in that period of time to bring that together.
That also helped build that culture that we're talking about. If you look at the two parameters that Raf had put out there, one being we could have obfuscated, just hid the fact, tried to run from the press, and been very evasive in our wording. That may have worked. And it may not have worked. But, for us, it wasn't an option, and it wasn't an option at all in the process.
For us, it was part of the executive culture to be very open and the people who participated in the breach understood that. They knew the risk and they knew that it was a time of great distress for them to be able to handle the breach and handle the pressure of having been breached.
What that did for our customers is build a strong reliance upon the fact that we took this very seriously. If we had taken this as "let's hide the fact, let's go ahead and fix the problem and see what we can get away with," it would have been the wrong message to carry to our people to begin with. It would have said to our people that it's okay if we go ahead and fix the problem, but it's just a fix. Fix it and walk away from it.
For us, it became more that this is something we need to take responsibility for. We took that responsibility. As we say, we put on the big-boy pants, and even though we had the financial hit in the short run, the benefits have been wonderful from there. For instance, during the course of the breach, our attrition was very, very low. Our customers realized by our being that open that we were seriously involved in that process.
Honesty and Openness
Los: John, that speaks perfectly to the fact that honesty and openness in the face of a failure like that, a big issue, is the thing to do. If I found that something like that happened and the first thing you told me was, "It's no big deal. Don't worry about it," I'd get suspicious. But if you told me, "Look, we screwed up. This is our fault. We're working to make it better. Give us some time, and it will be better," as a customer, I'm absolutely more apt to give you that benefit of the doubt.
In fact, if you deliver on that promise long-term, now you've got a really good relationship. I hope by now we've realized, most people have realized, that security is never going to reach that magical utopian end state. There is no secure.
We provide the best effort to the alignment of the business and sometimes, yes, bad things happen. It's the response and recovery that's absolutely critical. I don't want to beat a dead horse, but you guys did a fantastic job there.