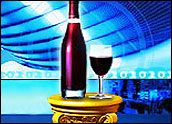 After 15 years of development and beta testing, the first stable version of Wine is now available, its developers announced Tuesday.
Wine is an open source implementation of the Windows application programming interface (API) on top of X, OpenGL and Unix that allows Windows applications to run on other operating systems, including Linux and Mac OS, without the need to run Windows as well.
The software's source code is available for free, and binary packages are in the process of being created, its developers said.
Compatibility is "not perfect yet," they added, but "thousands of applications have been reported to work very well." A list of compatible applications is available on the Wine HQ App DB.
Long History
The origins of Wine can be traced back to 1993, when the growing ubiquity of Windows began to make it clear that support for Windows applications was increasingly a necessity, according to the developers' site. A Usenet hierarchy was created in 1994 for development discussion.
Microsoft's changes to Windows required frequent modifications, including the addition of Win32 support in 1995. Word and Excel were reported to run on the software in early 1996, and late 1997 saw the creation of the Wine HQ Web site.
Corel and CodeWeavers were among the vendors with a significant hand in the project, which now includes more than 1.4 million lines of C code and features the contributions of more than 700 volunteers.
"It's amazing that Wine has finally released a stable version after 15 years of development," Adam Kane, a Linux blogger on Foogazi, told LinuxInsider. "The Wine developers have fixed an enormous amount of bugs over the years — especially recently — and it's great to see them confident enough to call this a stable release."
Commercial Versions
Also on Tuesday, CodeWeavers announced the release of its own customized, commercial versions of Wine for both Mac and Linux.
Offering technical support and some additional features, both Mac and Linux versions of CrossOver 7.0 feature support for Microsoft Office 2007 (including Outlook 2007), newer versions of Quicken, and the Adobe CS and CS2 line of products, including Photoshop.
"CrossOver 7.0 contains many of the fixes that Wine 1.0 has, and will give users a great taste of what of the new version of Wine is capable of," said Jeremy White, CodeWeavers' chief executive officer. "We really feel that 1.0 will be a major step toward making Wine an application that will run all Windows applications, and we're excited for its release."
Enhanced ActiveX Support
One of the big contributions of Wine is its significantly enhanced support for ActiveX controls within Internet Explorer, White added.
"A recurring theme we hear is the ability to use CrossOver to access ActiveX-intensive Web pages," he explained. "This upgrade takes a giant step forward by expanding the Web sites that can be used on a Linux or Mac system."
Pricing on CodeWeavers' CrossOver 7.0 products begins at US$39.95.
Stolen Thunder
"Wine got a lot of attention about a decade ago, and the vision was running Windows apps on Linux without the use of the Windows operating system," Raven Zachary, senior analyst and open source practice head with the 451 Group, told LinuxInsider. "I think it's been compelling for a lot of people because there are so many apps on Windows."
What has limited Wine's opportunity, however, "has been the fact that desktop virtualization has really taken off," Zachary added. "Companies like VMware and Parallels have provided some solid solutions and to some extent stolen Wine's thunder."
As a result, "I think the people in desperate need have already purchased a desktop virtualization product like VMware and an operating system," which together might total around $300, he explained. "The cost ended up being much greater, but it's providing a working solution for the people who really needed one."
Casual Users
The question now, then, is what niche Wine will fill, he added.
"I think you'll see this will appeal to the casual user — people who want to run simple games or simple vertical applications, but whose pain point wasn't greater than $300," he predicted.
Looking forward, "I think Wine's great, but the challenge will be keeping it up to date," Zachary concluded. "Microsoft continues to advance its own technologies, so it's always a matter of playing catch-up — Wine will have to keep moving."