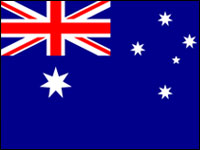 Australia's proposed Internet filtering plan has already drawn criticism from censorship foes around the globe, and the U.S. Department of State recently weighed in with its own concerns.
The plan, which was announced in December, would require that Australian Internet Service Providers (ISPs) filter out a range of content, including child sexual abuse, bestiality, sexual violence and detailed instructions on the commission of crimes or drug use. Such material is already subject to take-down notices by the Australian Communications and Media Authority (ACMA) if it is hosted online in Australia, but the new filtering plan aims to catch objectionable content hosted overseas as well.
Google and Yahoo have already voiced their concerns through the Australian government's public comment process. Now, the U.S. government has expressed its own views.
"We remain committed to advancing the free flow of information, which we view as vital to economic prosperity and preserving open societies globally," the State Department says in a statement provided to the E-Commerce Times by spokesperson Megan Mattson. "We do not discuss the details of specific diplomatic exchanges, but can say that in the context of that ongoing relationship, we have raised our concerns on this matter with Australian officials."
'The Scope Is Too Wide'
"Our primary concern is that the scope of content to be filtered is too wide," Google wrote in its public submission. "While we recognize that protecting the free exchange of ideas and information cannot be without some limits, we believe that more information generally means more choice, more freedom and ultimately more power for the individual."
Yahoo expressed similar sentiments.
"Yahoo! are entirely supportive of any effort to make the Internet a safer place for children, however mandatory filtering … could block content with a strong social, political and/or educational value," the company wrote.
If approved by the Australian Parliament, the Internet filtering plan will be among the strictest in use among democratic nations today.
'Much Broader Than That'
At a time when China is increasingly exerting its censorship muscle on the Internet — and taking on Internet giant Google in the process — Australia's moves are causing particular concern among Internet companies and advocates of online freedom.
"The EFF welcomes the State Department's expression about Australia's overbroad proposed plan," Gwen Hinze, international director with the Electronic Frontier Foundation, told the E-Commerce Times.
Whereas the filtering plan started off as a proposal to block child pornography, "our concern is that it's much broader than that," Hinze said.
Blocked URLs
The plan requires Australian ISPs to block URLs on a list compiled from two sets of sources, she explained. First will be lists already in use by other organizations overseas, such as that of the UK Internet Watch Foundation, noted Hinze.
The second set of URLs on the blocked list, however, will include content that's been refused classification (RC) by Australia's Classification Board.
That could create a problem. It could result in the blocking of video games for kids under 15, for example, simply because Australia has no specific category for classifying them, Hinze pointed out.
Danger of 'Mission Creep'
In addition to restricting the free flow of information on the Internet and citizens' access to knowledge, then, the measure could also end up blocking access to materials that are perfectly legal, said Hinze.
Given how easy such measures would be to circumvent, the plan will also be ineffective for its intended purpose, she added.
Finally, as with virtually any type of filtering proposal, there's a real danger of "mission creep" once the architecture has been built, asserted Hinze.
'It's About Censorship'
Australia's plan is a response to public pressure to clean up the Internet, Berin Szoka, senior fellow and director of the Center for Internet Freedom at the Progress and Freedom Foundation, told the E-Commerce Times.
The problem is that whereas it was initially focused on child pornography — the issue that rallies the greatest public support — "it doesn't stop there," he noted.
"If we were just talking about a system for child pornography, I don't think the State Department would be doing what it's doing," he added, "but the reality is that this isn't just about pornography. It's about censorship."
And "once you have the apparatus of censorship in place, pressure will grow to use it for other things too," Szoka predicted.
'We've Lost the High Ground'
What's really dangerous about Australia's plan "is that it encourages countries like China," Szoka asserted. "If the West doesn't stand together with some sort of united commitment to free speech, and a country like Australia proposes something like this, China will say, 'What we're doing is no worse.'"
At that point, "we've lost the high ground," he concluded.
"The slippery slope here is quite real," Szoka said. "It's a terrible precedent."