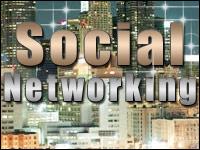 Venture capital group Kleiner Perkins Caufield & Byers has launched a US$250 million fund aimed specifically at startups that are developing social applications and services. Other investors in the "sFund," as it's called, include Facebook, Amazon, Zynga, Comcast and Liberty Media.
There are 10 U.S.-based KPCB partners working on the fund: Chi-Hua Chien, John Doerr, Eric Feng, Bing Gordon, Lila Ibrahim, Randy Komisar, Aileen Lee, Matt Murphy, Ellen Pao and Ted Schlein. Another four KPCB partners based in Shanghai are involved as well, with the goal of opening it to China's entrepreneurs. Gordon, who has corporate ties with Electronic Arts, Amazon and Zynga, is heading the fund.
In addition to capital, the participating companies will offer access to their services.
Amazon Web Services, for example, will provide AWS Getting-Started Support for one year; give the entrepreneurs supported by the fund priority access to worldwide startup events; and provide dedicated business and technical support.
Facebook is offering access to its platform teams, beta APIs and Facebook Credits.
Zynga will host periodic sessions with sFund companies that spotlight best practices in management and technical development, including open source collaboration. Comcast Interactive Capital, Comcast's venture fund, will provide access to Comcast's resources, teams, and relationships.
KPCB did not return a call from the E-Commerce Times by press time.
Top Drawer
This is not KPCB's first social media venture. It led a Series A funding round for Cafebots, a firm dedicated to friend relationship management. It also lent its support to Flipboard, a much buzzed-about social magazine, and Lockerz, a social commerce company aimed at young people. And KPCB recently led growth stage funding for Jive.
The new fund is a step up from these activities, though, and it potentially could mean a real boost for social media if other venture capitalists should follow suit, Scott Testa, a marketing professor at Cabrini College, told the E-Commerce Times. "KPCB is a top drawer firm. When they put money into something, it means they see a real future in it."
The fund, along with its participating investors, also points to a firming up of valuations in this space, added Testa.
Numbers and values associated with Web 2.0 and social media companies have been across the board — some wildly inflated, others more modest, he said. Serious venture capital funding — and the eventual public offerings of some of these firms — will bring some method to that madness.
Beyond Entertainment
Investors are beginning to realize the value of social media beyond its initial entertainment focus, Ijad Madisch, founder of ResearchGATE, told the E-Commerce Times.
ResearchGATE, a collaborative social networking platform for researchers and scientists, completed its Series A funding last month, receiving support from investors in the U.S., UK and Germany, as well a former VP at Facebook, Matt Cohler.
"Now that Facebook has made such an impact, there is a realization of what collaboration can do for social groups. I believe we will see more investment flow into these areas as a result," Madisch said.
Investment will step up now, he added, especially as the recession recedes — although early stage funders have never been known to be shy about taking risks.
ResearchGATE, for instance, launched in 2008 as the financial crisis was erupting. The company had an angel investor that strongly believed in its work and stuck by it, Madisch said.