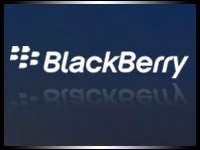 BlackBerry has decided to part ways with T-Mobile.
"BlackBerry has had a positive relationship with T-Mobile for many years," said CEO John Chen. "Regretfully, at this time, our strategies are not complementary and we must act in the best interest of our BlackBerry customers."
BlackBerry hopes to work with T-Mobile when the two parties have common business goals once again, Chen added.
The company has declined to renew T-Mobile's license to sell its products; the current agreement ends on April 25.
Same Support Level
Current BlackBerry customers on T-Mobile should not see any change in the level or quality of service of support, BlackBerry said. The company will work with T-Mobile to ensure any customers remaining on the network, or any customers purchasing devices from T-Mobile's remaining BlackBerry inventory will receive the highest possible level of customer service.
Meanwhile, BlackBerry is collaborating with other carriers to offer consumers and business users other options if they choose to move to another carrier while remaining BlackBerry customers in the long term.
What Chen and BlackBerry failed to address in the statement is the public spat the company had with T-Mobile in March.
T-Mobile sent an email offering its BlackBerry customers the opportunity to switch to the iPhone for no down payment. Many BlackBerry users expressed their outrage at T-Mobile and CEO John Legere. Chen also expressed his outrage over the "ill-conceived marketing promotion" in a blog post. At the time of the spat, Chen indicated that he would focus on strengthening relationships with BlackBerry's two biggest partners, Verizon and AT&T.
Discount Deals
T-Mobile built on the stunt by offering a US$250 discount to BlackBerry users who upgraded to a new BlackBerry device and $200 to those who switched to a different manufacturer's handset.
One might conclude, then, that BlackBerry's decision to end its business relationship with T-Mobile came as a result of the marketing campaign. BlackBerry and T-Mobile did not respond to our requests for further details.
"This is a big decision for BlackBerry to pull out of a carrier, but clearly the carrier has not been supportive of BlackBerry," telecom analyst Jeff Kagan told the E-Commerce Times.
"BlackBerry knows it, and BlackBerry doesn't want to be in a relationship with a carrier that doesn't act supportive, that doesn't want to sell their services, that wants to sell other services and phones to customers," he said.
"I think if BlackBerry starts to grow again and starts to get popular again, T-Mobile will start to carry them again. This might just be a slap on the wrist. John Legere is responsible for T-Mobile's growth in the last year. He's done a great job, but he put his foot in his mouth this time," Kagan added.
'Don't Need Enemies'
"The fact they're promoting competing products actively and trying to push people away from BlackBerry I think [suggested], 'If these are our friends, we don't need enemies,'" Carl Howe, vice president of data sciences research at Yankee Group, told the E-Commerce Times.
It's not clear exactly how the move will affect BlackBerry's position in the market, but since BlackBerry has a far smaller market share than the iPhone or Android devices, it's perhaps in a position to take more chances.
"I don't think it's going to affect BlackBerry's position at all. T-Mobile has young customers. Young customers are not really interested in BlackBerry," Howe pointed out.
"Every carrier seems to have a different slice of the pie right now. T-Mobile's customers are the teens and the twenty-somethings. Sure, there are T-Mobile customers who use BlackBerry. I think it's not a concern for T-Mobile, it's not a concern for BlackBerry right now. I'm sure BlackBerry is not in the top 10 of T-Mobile devices."
Points for Leadership
The company's decision to cut ties with T-Mobile could point to a strong leadership regime under Chen.
"I think this is the first time we've seen the leader of BlackBerry roar like a lion," Kagan said. "Will that be enough on its own [to drive BlackBerry's resurgence]? No. But as part of the bigger package, it feels right to me."
For T-Mobile, on the other hand, it could dent the company's chances to position itself as an alternative to the other major carriers.
"They're pushing their whole 'uncarrier' idea," Yankee Group's Howe noted. "I do think it makes them look a little weaker in that they're not going to have as many devices to offer, but it's very hard to judge at this point how much effect this is going to have."