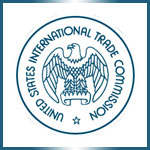 Almost a week after the Obama administration overturned a ban issued by the International Trade Commission against the import of certain Apple items, the ITC made a similar ruling — this time, against Samsung.
The commission on Friday banned the import of two older versions of the Galaxy smartphone and Galaxy tablet, agreeing with Apple's contention that those products infringed two of its patents. As with the Apple ban, the matter now goes to the Obama administration.
Whether it will overturn the ban is debatable. On one hand, such vetoes are rare; on the other, the administration is likely aware it will be perceived as favoring a U.S. company over a foreign competitor if it does not.
Consumers theoretically will be impacted by the ITC ban, although in practicality the effect will be limited at best. The models affected are older ones, for starters. Also, Samsung has been developing a workaround to skirt the ITC decision.
A Busy Day
Meanwhile, on the same day the ITC released its decision, Samsung and Apple squared off in federal court over a separate patent matter.
Apple asked the U.S. Court of Appeals for the Federal Circuit to block sales of the Samsung devices that a jury found last year to have infringed Apple's patents. Apple hopes to overturn Judge Luch Koh's decision allowing Samsung to continue selling devices found to infringe Apple patents.
That decision stemmed from the court case Apple filed against Samsung in 2011, which went to trial last year and resulted in a blockbuster victory for Apple, including damages exceeding $1 billion.
Koh presided over that case, but found that Apple did not prove it had been harmed by Samsung's infringement. The judge subsequently reduced the damages awarded and ordered a new trial on the penalty portion of the case. Also, Samsung has filed an appeal.
Business as Usual
Although the companies are both fighting tooth and nail to win their causes, whether before the ITC or in appellate court, it's unlikely that any individual outcomes will impact their legal tactics and decision-making to any significant degree.
From a big-picture perspective, they're likely to change very little, Peter Toren, a partner with Weisbrod Matteis & Copley, told the E-Commerce Times.
"The overturn of ITC's decision to ban certain Apple products didn't really change the dynamics of these two companies clashing over patent rights," he said.
The bottom line is that Apple and Samsung are jockeying to get even the smallest advantage in their fight over mobile patent rights and marketshare.
"The industry is so competitive right now," noted Toren, "that they are willing to accept whatever small advantages they can gain."