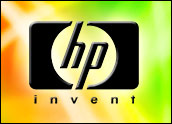 HP on Thursday shared some eyebrow-raising news regarding its operations, essentially proposing to reposition itself to solely focus on the enterprise market.
Briefly, it plans to shutter development of hardware for webOS devices, acquire Autonomy, and either spin off or sell its PC division.
The latter proposal — specifically the possibility that HP might put the business out for sale instead of spinning it off into a subsidiary still controlled by HP proper — has piqued the interest of the PC and electronic device manufacturing industry. Who would be the winning bidder for the firm should HP opt for that route?
'Potentially Significant'
"This is potentially significant for whoever buys the business," said N. Venkatraman, a professor in management at Boston University.
"It would give them scale that could [make the company] dominant," he told the E-Commerce Times.
Some of the choices are obvious. Richard LaermerCEO of RLM pr has his own ideas: Dell or Lenovo, he told the E-Commerce Times. Indeed, Lenovo — which scooped up IBM's PC assets in 2005 — is on many observers' short list.
Then there are the not-so-obvious choices.
An HP PC acquisition could be a good deal for Samsung, LG or Acer, Venkatraman said. "These three companies have the resources to acquire it, and whoever gets it at the end will find that they have the scale and flexibility to either stay with webOS or realign with Windows and Android."
Another possibility is Huawei, he said. "I think Huawei paying a premium for HP is a real possibility, as they strive to compete against Lenovo."
Acer, Asus and Lenovo make the short list of Andy Abramson, CEO of social media consultancy Comunicano.
These companies, he told the E-Commerce Times, have parallels in production, share a similar customer base, are able to easily expand their distribution and are in similar product lines in the sense they are selling PCs already.
Also, he said, "it would take a competitor off the table, for Acer especially."
Perhaps most important, "HP is a recognized brand name."
The Long Shots
There are other companies for which HP's PC business would be attractive, and thus not outside the realm of possibility, though their chances of placing a winning bid seem dimmer.
Sony is such a company, Venkatraman said, especially as it is not clear that the company has any appetite to go against HTC and Samsung in the brutally low margin segment of hardware. "But if they see a possibility of linking to video games, then they may explore that as a possibility," he said.
Another longshot is Nokia acquiring HP PCs with some financial help from Microsoft, he continued. "That gives Microsoft a much stronger shot at becoming the third ecosystem with Windows Phone launched next year," Venkatraman said.
Abramson's long-shot company is Vizio. "It has a line of distribution and it has gone beyond being a TV manufacturer. It understands Asian manufacturing processes very well," he explained.
As it is, HP has been OEMing its PCs in Asia, Abramson continues.
"What a company would be buying is the distribution, a book of business. So it makes more sense for someone who already has an existing distribution and market share to step in."
HP did not respond to a request for comment in time for publication.