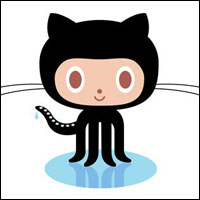 In a move that has added fuel to the debate over the treatment of women in tech, Julie Ann Horvath, a developer at GitHub, has stormed out of her job, accusing the company of ignoring harassment in the workplace.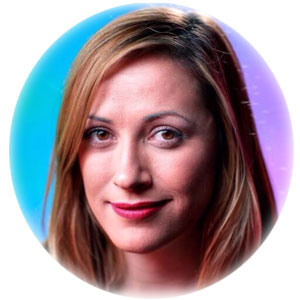 Developer Julie Ann Horvath has left GitHub, alleging harassment by the company's leadership.
One of the company's three cofounders and his wife had persistently intimidated her, and an engineer had repeatedly ripped out her code after she turned down his advances, Horvath claimed.
"I gave my story and my whole truth to a reporter I trust to be objective and fair," tweeted Horvath, best known for launching the Passion Projects series of talks given by women in tech.
GitHub has placed the cofounder and the engineer in question on leave, barred the cofounder's wife from the office, and launched an investigation, according to CEO Chris Wanstrath.
"We still have work to do," he said. "We know that. However, making sure GitHub employees are getting the right feedback and have a safe way to voice their concerns is a primary focus of the company."
GitHub did not respond to our request to provide further details.
What Horvath Says
Horvath was the only female designer or developer on staff when she joined GitHub in 2012, she told TechCrunch.
She felt her treatment internally was based more on her gender than the quality of her work, and said her character was being discussed in inappropriate places like pull requests and issues.
Further, the wife of one of the cofounders tried to intimidate her over drinks, Horvath claimed, saying she informed her husband's decision-making at GitHub, had spies in the company, and could read employees' private emails.
GitHub's HR department requested a meeting with Horvath and her partner, a colleague at the company, during which Horvath was asked to supply details of the conversation with the cofounder's wife, and her partner was asked about past events.
The cofounder's wife allegedly then stepped up her harassment, despite being asked by HR not to be present on the same floor as Horvath.
The cofounder apparently asked Horvath's partner to resign, but he did not.
Reactions to the Departure
Horvath received several expressions of support on her Twitter page.
Wanstrath publicly offered a personal apology to Horvath and said there were things the company could have done differently.
"The reality is we don't have a very easy time in high-tech," Maribel Lopez, founder and principal at Lopez Research, told the E-Commerce Times. "The New World companies — those with 25-year-olds — have less of a sense of entitlement and groupthink."
Struggling Through the Murk
Much remains unclear about just what happened at GitHub.
When did this mistreatment begin? Was Horvath singled out for this treatment? The Passion Projects series led GitHub to put another 15 women on the payroll over six months, ReadWriteWeb reported in January — so did management not recognize Horvath's contributions?
Did HR and management see Horvath's issues with the cofounder and his wife as a personal disagreement? If the cofounder's wife was not on the payroll, what accounted for her repeated presence at the office?
How could the lovelorn engineer who repeatedly ripped out Horvath's code after she turned him down do so without raising a red flag?
Horvath's previous enthusiasm about GitHub also raises questions. In July, she praised the company and said she's well-respected by her peers.
Women in Tech
Despite the existence of high-profile women in leadership positions — Yahoo CEO Marissa Mayer, Facebook COO Sheryl Sandberg, HP CEO Meg Whitman and IBM CEO Ginni Rometty, to name a few — the high-tech industry remains predominantly a male preserve.
Women face numerous obstacles, including discrimination and harassment.
"Even though there are rules now in place regulating company behavior, if you're the odd person out racially, culturally or by gender, you'll face a certain amount of discriminatory practice," Rob Enderle, principal analyst at the Enderle Group, told the E-Commerce Times.