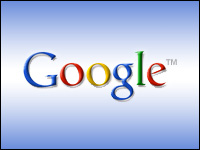 Google has acquired Titan Aerospace, a drone maker that could help its efforts to improve Internet access worldwide. Facebook reportedly was interested in buying the company itself.
Titan makes high altitude drones that Google could use in a variety of ways as it works to increase Internet connectivity.
Titan's technology has plenty of room for growth, Titan said Monday when the deal was announced.
Early uses for the technology could be to assist with Google's mapping services or to aid in monitoring catastrophic events such as wildfires or oil spills, it suggested.
Another key incentive for the acquisition could be to help Google expand its presence in developing and remote areas that have little or no access to Google and the rest of the Web.
The company is working on creating a network of balloons that fly around the world providing Internet access to remote areas, an initiative it calls "Project Loon."
More to Come
The Facebook Connectivity Lab has been working on building out a remote-access network with the help of drones, satellites and lasers in concert with Internet.org.
The company recently brought on a five-person team from UK-based Ascenta, another high-altitude drone maker, and reportedly was in talks to pick up Titan.
We're going to see more of these moves from both companies as they look ahead to a more connected world, said tech analyst Jeff Kagan.
"We see both Google and Facebook acquiring advanced tech companies at a dizzying pace," he told the E-Commerce Times. "This is good. They see the future and are rushing to pave a new road there. There are some obvious things Google wants to do — they want to expand Internet connectivity to people and places that never had it before."
To the Better Bidder
It was natural for Facebook — a company that is hoping to expand its service and offer more people worldwide the chance to connect socially — to want Titan on its side, said Rob Enderle, principal analyst at the Enderle Group.
However, the logistical, technological and political challenges that can arise from trying to take drone technology worldwide are much better matched to a company with far greater resources on its side, he added.
"Google is both wealthier and less likely to destroy the company than Facebook," he told the E-Commerce Times. "Google can easily absorb the loss if it doesn't work and has more powerful political connections to help ensure it doesn't fail. They have everything from balloons to satellites — they can back this effort up with suggesting they have a greater likelihood of success than Facebook did."
Google will need to have a clear plan about what Titan's technology is capable of and how it can be used, Enderle noted. If the challenges can't be overcome, Google will be better positioned to absorb the loss than Facebook would.
"They'll need to roll it into a strategy," Enderle said, "but Google has a money machine and even if this acquisition doesn't work out, it won't be material to the company."